How to Login
If you subscribe to the Business For Home website, you will receive your Username and Password by email, so check your mailbox.
Step 1
Scroll down, you will find the box where you have to put in your Username and Password. Or click on below picture or use this link: : www.businessforhome.org/wp-login.php
Step 2
Fill in your username and password and push the Log In>> button.
Step 3
You are now in the control panel, go to the top left corner, push visit site and you have access to all content.
Note: The first webpage, www.businessforhome.org does not have any additional content once you log in. You will find the MLM Top Earners 1-500 list under the Blue button: MLM 500 Top Earners! or here www.businessforhome.org/mlm-500-top-earners/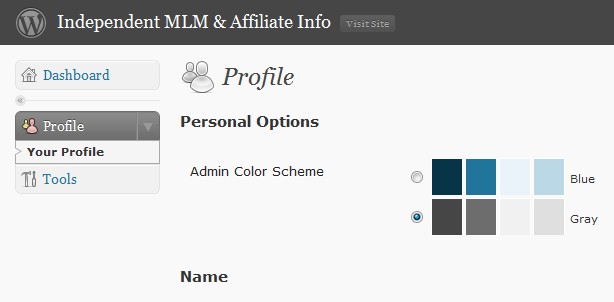 That's it!
Cancelling Your Subscription
If you would like to cancel this subscription, log in to your PayPal account and go to the History subtab of the My Account tab.
Choose Subscriptions from the pull-down Show menu and press the Submit button. Choose this subscription, and click on its Details link. You will be taken to a Transaction Details page from which you may cancel your subscription.
Cancelling your subscription will immediately stop all future scheduled payments for this subscription. Your business for home.org account will be terminated immidiately so you might want to delay it til a couple of days before the next payment period.