Posts
November 11, 2009
By Team Business For Home
[private_platinum]
12 of the Greatest Trainers in One Event
Amsterdam, 4 September 2010

Upgrade your skills!
FULL = FULL, Limited tickets available!
With Top Keynote Speakers and Selfmade Millionairs:
Onyx Coale – Monavie, Paula Pritchard – Xocai/MXI, Raven K Starre – Agel, Daniel Mueller – Unicity, Carsten Ledulé – PM International, Pieter Monsma – NSA, Henry Martin – Kangen, Fred Stege – Vemma, Michael Sander – Obtainer Media, Pa Joof, Making it Happen Now, Fred van Zwieten – BNI
Get involved and achieve a new level of personal satisfaction!

Empower yourself with the tools to take immediate and massive action in your life!

Receive thousands of dollars in free consulting!
Experience first-hand the strategies required for becoming very succesfull!

Upgrade your skills!

Announcing the HANDS-ON Personal Transformation Event of the Year!
Expand your mind!

For Entrepreneurs … Business Leaders … Speakers …

and anyone else looking to become an Attractive Magnet for Greater Income!

Achievement, Influence, and more…

Don't get left in the dust!…


Attendance is LIMITED!

So lock in your seat TODAY before they're all gone..
Secrets the keynote speakers use….
to go from just over broke to Multi-Millionaire.
If you are …A BUSINESS OWNER or ENTREPRENEUR

looking for proven secrets for influencing armies of prospects into new, paying customers.
A BUSINESS LEADER OR EXEC looking to empower your team or organization.
A PRO (or ASPIRING) SPEAKER.
Attending this Congress could prove to be the single most profitable thing you've done in years!

AMSTERDAM, Saturday 4 September 2010 – Hotel Schiphol A4

08.00 – 8.45 Registration – 18.00 End of Congress
Day Ticket + Lunch only € 85,-
The Keynote Speakers, the Crème de la Crème….
Listen, Analyze, Learn, Lunch, Inter-act and have fun with the Ultimate Experts! Discover the trends, listen and learn from the experts…
Meet: ACN, Agel, Amway, BNI, DUBLI, Euphony, Fashion Europe Net, For Ever Living Products, Herbalife, Jafra, Jus International, Kangen, Kleeneze, Mannatech, Mary Kay, Melaleuca,Monavie, Neways, Nikken, Noni, Nova Nutria, NSA-Juiceplus, Nu Skin, Oriflame, PM International, Synergy, Unicity, USANA, Vemma, Xango and Xocai.

The Keynote speakers:
https://www.youtube.com/watch?v=6V6GE34bh0k
-This is a Not-For-Profit event organized by Businessforhome.org-
Dress Code: Business Casual, no Company T-shirts, Caps ect.
You will get a badge with your name and company
Early bird discount Day Ticket + Lunch = € 85,-

68 million people world-wide are involved in Direct Selling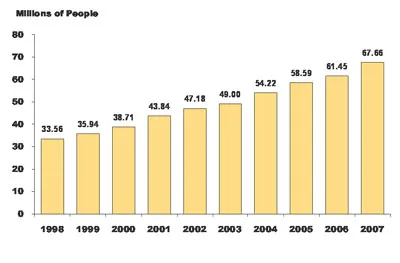 Questions? Contact Ted Nuyten: [email protected]com
We encourage you to use the standard registration and payment procedure. However if for some reason you can not make a payment for the ticket(s) by PayPal or creditcard then you can pay through a Bank Transfer:
Bank Tranfer specifications:

T.W. Nuyten
Linge 88
2105 WG Heemstede
The Netherlands

Account nr: 40.04.27.990
ABN-AMRO Bank
IBAN – SWIFT: NL44ABNA0400427990
Bic: ABNANL2A
Specification: European Direct Selling Congress
[/private_platinum]