Direct Selling Professionals in the Netherlands
November 11, 2010
By Team Business For Home
Dit zijn Direct Selling Professionals in Nederland en Belgie. Network marketing en MLM professionals die een heel goed begrip hebben van de branche. Succesvolle, leuke ambitieuze mensen die Direct Selling naar een hoger niveau brengen en die starters begeleiden naar succes.
THE DIRECT SELLING HALL OF FAME
NETHERLANDS & BELGIUM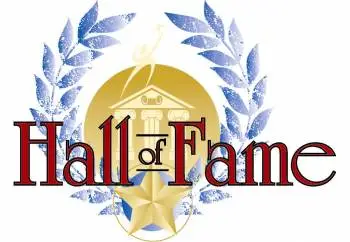 This are the Direct Selling Professionals in the Netherlands and Belgium. Great people who have a professional attitude towards Direct Selling, MLM and Network Marketing.
| | | | |
| --- | --- | --- | --- |
| Bea Bos – Herbalife | Henk Diepbrink – ACN | Maurice van Ophoven – Vemma | Gideon Springer – Juice Plus+ |
| | | | |
| Martin Ruff – Vemma | Gerrit Bronkhorst – Agel | Karen Rawcliffe – Nu Skin | Dini Noorlander – Vemma |
| | | | |
| Gert van Oppen – Euphony | Ria Kaashoek – FM Group | Ton Oosterwijk – Berry.en | Simon en Lia Terpstra – Agel |
| | | | |
| Joke Broeren – Vemma | Erik Janssen – Euphony | Danny van Nispen – Berry.en | Hendri Van de Kamp – Agel |
| | | | |
| Oksana Arensman – Vemma | Anita Vroonland – Worldventures | Brigitte Hendriks – Xango | Danny Rombout – WIN |
| | | | |
| John de Deugd – Xango | Martin Dubbeld – ACN | Peter Langelaar – Xocai | Jane van Slingerland – Nikken |
| | | | |
| Judith Hirsch – Vemma | Nick Wouters – FM Group | Roger Buijzen – Fizziqs | Liesbeth Hogervorst – Nikken |
| | | | |
| Geja Heinen – Vemma | Ourania Mougiakos – Agel | Christian Vermeire – Euphony | Paul Gebbink – WIN |
| | | | |
| Jean Philippe Hulin – Euphony | Wil Meijer – Vemma | Diny Troeyen – Juice Plus+ | Patrick Vermeesch – Euphony |
| | | | |
| Alain Galle – Euphony | Ernst Blesma – FLP | Paul Copier – Agel | Saskia Bilderbeek – Nikken |
| | | | |
| Marianne Tukker – Vemma | Martin Zwols – ACN | Robert Elsinga – GWT | Brigitte Scheiner – Herbalife |
| | | | |
| Paul Tan – Herbalife | Anke Eijsink – Herbalife | Helen Le Roy – Vemma | Toni Kragtwijk – WIN |
| | | | |
| Jan Middelveen – FM Group | Joke Guijt – Nikken | Dennis Jansen – FLP | Serge Poleur – FLP |
| | | | |
| Francine Broekhoven – Nu Skin | Dirk de Block – FLP | Carine Simons – FLP | Gea Verhofstad – Vemma |
| | | | |
| Anne Ramos – Vemma | Wim Belt – Agel | Drucilla Collie – Vemma | Inger Verheul – Agel |
| | | | |
| Margot van IJzeren – FLP | Nelis van der Wateringen – WV | Wendell Felicia – Vemma | Ella van Tilburg |
| | | | |
| Marc Buzeijn – FM Group | | | |
| | | | |