EvolvHealth And XOWII Merger
February 3, 2011
By Team Business For Home
Distributors excited… & nervous
Official press-release / Scroll down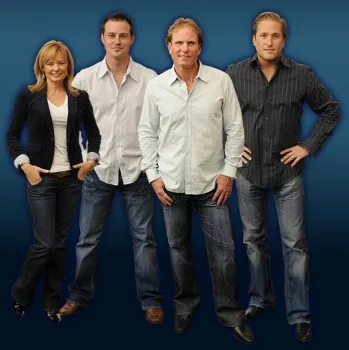 EvolvHealth, LLC is a direct sales company developed by a team of scientists in conjunction with seasoned entrepreneurs, marketers and direct sellers.
The team is led by the Founder and Chairman, Trey White, with Anne Bodak Smith, Justin White, Brent Hicks and as corporate officers. Approx. 1,500+ people attended the Pre-Launch Summit on on 26-28 March 2010.
Evolv's proprietary Archaea Active formula is a culmination of more than 15 years of scientific research and development.
Evolv combines the Archaea Active formula with premium spring water, naturally enhancing cell performance and increasing stamina, energy and endurance.
Evolv Health corporate estimated annual revenue for 2010 would be around $10+ million. Distributor force approx. 20,000+.
EvolvHealth is a pending member of the Direct Selling Association.

There are 10 Ranks that one can achieve with the Evolv Compensation and Rewards Plan based on a binary system. To qualify for a start bonus you need to be an Evolv Member, have one active leg in your enrollment genealogy and you need 80 points (2 cases Evolv) of personal volume.
The more people you sponsor, the greater your total volume, the faster you advance in rank, and in turn, the more you earn. You are allowed to have as a Global Presidential Director multiple Business Centers if you choose.
We rate EvolvHealth as a great opportunity if you like to be involved into the combination of health and business. It is a well established company, great management team and the distributor leadership on board to expand the opportunity further. The corporate website has an outstanding design. It is a top 20 opportunity.
The master distributors are John Gustin, Jim Lutes and Charlie Culver. Top Earners: Larry Seegar, Ken Dunn, Robert Dean, Garrett McGrath, Cathy Dohmann and others.
| | | | |
| --- | --- | --- | --- |
| Ken Dunn | John Gustin | Garret McGrath | Jim Lutes |
| | | | |
Corporate Address: EvolvHealth, LLC. – Galleria Tower II, 23rd Floor 13455 Noel Road Dallas, Texas 75240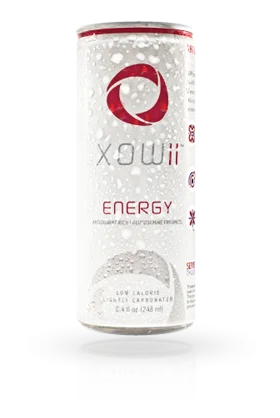 XOWii is head quartered in Newport Beach, California – USA, and is fast developing a strong reputation as an industry leader for its innovative products and opportunity.
XOWii's product lines are two functional energy drinks: Xowii Energy focusses on joints, with glucosamine. Xowii THIN focusses on weight loss. The company went into pre-launch on October 2009, and has since brought on board close to 20,000 independent distributors to promote their products.
The compensation plan is a Hybrid Binary – with Check Match (unilevel) and 10 ways to earn.
In 2010 XOWii has opened Peru and Chili for distribution and more countries could follow fast.

The estimated revenue for 2010 is $15 million with approx. 18,000 autoships.

Xowii has signed up more then 40 top earners from direct selling companies, which is a remarkable number. (See below table).
We rate XOWii as an awesome opportunity if you like to be involved into the combination of functional energy drinks and a strong Direct Selling business.
Xowii has an outstanding management team and the field distributor leadership on board to expand the opportunity further into the world. It is absolutely a top 20 opportunity.
Xowii Corporate Officers
Richard Kelly

CEO & Co-Founder of XOWii

Richard Kelly co-founded Kelly Capital in 1993 and over the past 15 years has participated in a variety of investment opportunities. Richard Kelly also has extensive experience as a serial entrepreneur and has recently formed XOWii, a direct sales company, to enter into the burgeoning health and wellness industry.

James Christiansen

President & Co-Founder of XOWii

James Christiansen has spent over 10 years working in the commercial real estate field and commercial banking arena. James made a name for himself dealing with the business side of the Direct Selling industry during his presentations and gained a following of distributors across the nation.

Dr. Justin Paquette

Head of Medical AdvisoryBoard

Dr. Justin Paquette, MD, is a fellowship-trained spinal neurosurgeon. He earned a triple major in Biology, Psychology, and Cognitive Science from Vassar College. He spent postgraduate time at Yale University studying degenerative disorders in the primate brain.

Picture coming soon

Kevin Larson


Chief Marketing Officer

Kevin Larson has many years of experience in multiple network marketing organizations and a full complement of international experience.

William Sickert


Chief Science officer

William Sickert is a fiscally responsible and tough minded executive with a significant and successful track record in start-up and market development.

Brian Little


Chief Operating Officer

Brian Little has over 20 years of experience working in the direct sales industry as a distributor and in management.
Scott Miller; VP of Operations:
Scott entered the Network Marketing Industry in 1996. His first venture involved helping a brand new company top Inc. 100's Fastest Growing Company's list and later to go on to produce over $500 million in annual sales. Scott's 15 years of industry experience has been focused on creating operational systems for business both domestically and Internationally.

XOWii Top Earners est. annual revenue of $400,000+
| | | | |
| --- | --- | --- | --- |
| Bryan Mataya | Jenny and Phil Sack | Tim Feuling | Sergio Carvallo |
| | | | |
Xowii has attracted 40+ top earners from different companies which is a remarkable number, below table is an extract from our Movers and Shakers ranks.
| Rank | Nr. | Name | Former company | New Company |
| --- | --- | --- | --- | --- |
| 1 | 1 | Blaine Williams | Monavie | Xowii |
| 2 | 2 | Bret Matheny | Efusjon | Xowii |
| 3 | 3 | Bryan Mataya | Monavie | Xowii |
| 4 | 4 | Casey Chavez | Monavie | Xowii |
| 5 | 5 | Christian Guevara | Agel | Xowii |
| 6 | 6 | Christian Guevara Penaranda | Agel | Xowii |
| 7 | 7 | Dan Maltais | Elur / Synaura | Xowii |
| 8 | 8 | Danny Morel | Monavie | Xowii |
| 9 | 9 | Dave Gonzalez | Monavie | Xowii |
| 10 | 10 | David Greene | DrinkAct | Xowii |
| 11 | 11 | DJ Heinrichs | Monavie | Xowii |
| 12 | 12 | Dwanna Smith | Mary Kay | Xowii |
| 13 | 13 | Emyr Da Costa | Forlife | Xowii |
| 14 | 14 | Felipe Dammert | Forlife | Xowii |
| 15 | 15 | Frank Parrino | Monavie | Xowii |
| 16 | 16 | Jacques Johnson | YTB | Xowii |
| 17 | 17 | James Christiansen | Efusjon | Xowii |
| 18 | 18 | James Smith | YTB | Xowii |
| 19 | 19 | Jean Paul Dupree | Forlife | Xowii |
| 20 | 20 | Jeff Creamer | Dubli | Xowii |
| 21 | 21 | Joe Max Moore | Monavie | Xowii |
| 22 | 22 | John Macker | Isagenix | Xowii |
| 23 | 23 | John Noonan | Monavie | Xowii |
| 24 | 24 | Jose Ignacio Beltran | Monavie | Xowii |
| 25 | 25 | Joseph Gardner | Monavie | Xowii |
| 26 | 26 | Julie Christner | Monavie | Xowii |
| 27 | 27 | Kevin Larson | Zrii | Xowii |
| 28 | 28 | Lisa and Raphael Garcia | Monavie | Xowii |
| 29 | 29 | Matt Clay | Monavie | Xowii |
| 30 | 30 | Matt Ward | Visalus | Xowii |
| 31 | 31 | Mike Collins | Monavie | Xowii |
| 32 | 32 | Omar Morel | Monavie | Xowii |
| 33 | 33 | Oscar Araya | Omnilife | Xowii |
| 34 | 34 | Phil & Jenny Sack | Monavie | Xowii |
| 35 | 35 | Rich Nicholson | Monavie | Xowii |
| 36 | 36 | Robert J. Schafnitz | Dubli | Xowii |
| 37 | 37 | Roberto Guevara | Agel | Xowii |
| 38 | 38 | Rodney Robards | Monavie | Xowii |
| 39 | 39 | Rudy Deleon | Monavie | Xowii |
| 40 | 40 | Sergio Carvallo | Agel | Xowii |
| 41 | 41 | Tim Feuling | Zrii | Xowii |
| 42 | 42 | Tina Hall | ACN | Xowii |
| 43 | 43 | Vito Russo | Monavie | Xowii |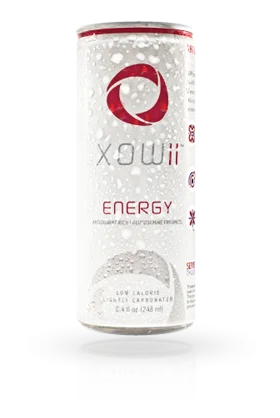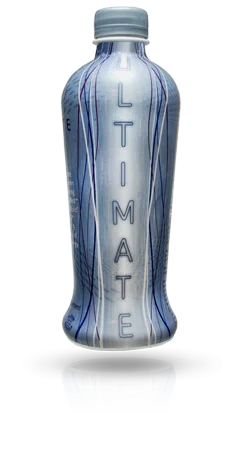 [scribd id=48124634 key=key-4glfqbt15ul4sixee9i mode=list]