Trivani Review 2011
June 5, 2011
By Team Business For Home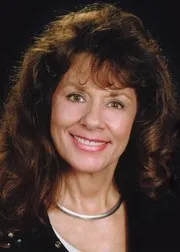 Trivani is founded in 2007 by Leslie DeeAnn and she knows what it takes to create and manage a large business. She started her first company, an industrial chemical business, with her family in the 1970s and was soon supporting over 20 salesmen and manufacturing over 400 chemicals and products for some of the largest hotels, restaurants, universities, and grocery chains in the West.
In 1987, Dee and her family started a new business—this time in the network marketing industry—in hopes of spreading the message about potentially harmful product ingredients and providing high-quality, safe products for consumers. By 2000, Dee's company was bringing in 100's of millions of dollars in sales and competing against big guns like Amway, Nu Skin, and Herbal Life.
Although Dee acted as both co-owner and CFO, she wasn't afraid to get in the warehouse and work with all the employees. Dee was honored as the first woman to be featured on the cover of Tycoon Magazine in their winter 2000 issue. In November of 2006, Dee sold her company. Dee's influence in Trivani is unmistakable. Dee has been the financial backing since the inception of Trivani and continues to act as Trivani's co-founder and supreme advisor. Trivani has expanded to 8 markets worldwide, formulated and manufactured 20 high-quality, non-toxic personal care products.
Products

Nutrition, Personal Care, Skin Care, Vitamins

All of the ingredients in Trivani's products come in beneficial, efficacious amounts, and the formulas contain no known harmful ingredients and cause no known harmful interactions. All of Trivani's personal care and nutritional products are created according to the guidelines of the Do No Harm Philosophy.
• The products contain no known harmful ingredients.
• The formulas have no known harmful chemical interactions.
• Teh ingredients come in generous and beneficial quantities.
• The products are environmentally friendly and are never tested on animals.
• Trivani provide honest, accurate information about the products, their ingredients and their interactions.
Compensation Plan

Uni-Level compensation Plan. 24% of the global volume is allocated to 15 different Life-Line Pools. You can earn shares in as many as seven pools simultaneously. The last seven pools consist of 11% of the global volume which means top leaders can earn shares in up to 11% of global volume—on top of 45% in the Power Deep (unilevel)— and the industry's easiest car bonus program.
45% is allocated over 12 levels with the easiest rank advancement system ever. And with the "infinite compression" system, you can maximize every payment level and potentially earn commissions from far more than 12 levels.
Corporate leadership
From left to right: Leslie DeeAnn – President and founder, Bob Steed – CEO, Dan Miser – Chief Science Officer
Trivani Alexa Ratings, 3 months growth 6%. Worldwide rank 1,569,355

Top Producers
Unknown
Top Earners, the est. earnings are as follows:

Unknown
DISCLAIMER:
The information contained in this website is for general information purposes only. While we endeavour to keep the information up to date and correct, we make no representations or warranties of any kind, express or implied, about the completeness, accuracy, reliability, suitability or availability with respect to the website or the information, products, services, or related graphics contained on the website for any purpose. In no event will we be liable for any loss or damage including without limitation, indirect or consequential loss or damage, or any loss or damage whatsoever arising from loss of data or profits arising out of, or in connection with, the use of this website. Through this website you are able to link to other websites which are not under the control of Business For Home. We have no control over the nature, content and availability of those sites. The inclusion of any links does not necessarily imply a recommendation or endorse the views expressed within them. Every effort is made to keep the website up and running smoothly. However, Business For Home takes no responsibility for, and will not be liable for, the website being temporarily unavailable due to technical issues beyond our control.