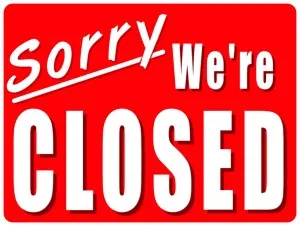 Amega Global Closing Doors in the USA
August 26, 2011
Several well informed sources confirms Amega Global is closing doors in the USA on August 31.
Sam Adams, North America master distributor, stepped down earlier this summer, as Top distributor Jason Boreyko, former co-owner of New Vision.
After closing, Word in the street: Amega Global will be merging with Maakoa.
Sam Adams Speaks out: http://www.2011prelaunch.com/truthaboutamega_10012.html
ABOUT AMEGA GLOBAL

Amega Global focuses on providing people with vision and passion with the opportunity to enjoy good health through wellness while achieving great wealth through network marketing.
Amega Global was launched as a company in Asia in 2006, the company was incorporated in Delaware, USA, in February 2006.
The company has offices in 12 countries and over 5000 "stockists" who stock product in counties where there is no office yet. Most of the energy based products are manufactured in Amega's own manufacturing facilities in South Korea, Singapore, Malaysia and Australia applying own proprietary technology. Estimated distributors 660,000 a large part in the Asian markets. Company estimated revenue: $50 million.
Products

Personal Care, Skin Care, Vitamins
Amega has 3 brands: Eamega, AMGenex and EGA True.
Eamega: Zero point energy resonance. Bio-Energetic Product. Amega AMwand. The wand looks very much like a pen. But it is made up of a mixture of granulated minerals and created by technology called AMized Fusion. This proprietary technology resonates at what is called zero point energy. Zero point energy reminds the cells within the body of where the cells originated from and promotes the self healing.
AMGenex: Dynamic Nutrition Advantage (DNA) is a world class breakthrough in the category of functional foods. A unique fusion of some of the most notable superfoods around, DNA's active ingredients include Acai, Goji, Mangosteen, Amalaki (Indian Gooseberry), Noni, Camu Camu and Pomegranate. This gives DNA many benefits beyond other products that promote a high-ORAC (antioxidant activity).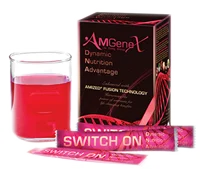 EGA True: Amega Global created a breakthrough in personal wellness and having beautiful skin with EGA True.
Being 100% natural and, more importantly, being internationally certified by Ecocert, one of the first organizations to certify organic cosmetics, EGA True has truly raised the bar to new heights when it comes to quality standards. It is one of only a handful of skincare products that meet these requirements, and is the only one with Amega Global's proprietary AMized Fusion Technology.

Compensation Plan

Binary + Unilevel.
Amega's compensation plan has been designed and perfected to suit today's highly skilled professionals like you. The seamless, hybrid compensation plan is designed to provide fast referral income through the binary system and residual income through the Unilevel system, giving you an opportunity to build your business anywhere, anytime, and with anyone. You can start as an SILVER Business Associate for $19 -$199.

You are entitled to upgrade your Business Account and you will have 21 days to do this. No matter what enrollment option you choose, you can upgrade your account to Titanium or Platinum. To complete the upgrade, simply accumulate
the total amount of wholesale purchases necessary to reach Titanium ($200 – $899) or Platinum ($900 or higher) within 21 days. There are 8 ways to earn:
Retail profit
Preferred customers profit
Fast start bonus
Team Binary Commissions
Team Generation Bonus
Mega Matching Bonus
Leadership Bonus Pools
Builders Pool
Corporate leadership
From left to right: Arun Kemer – Group CEO & Co-Founder, Eric Banks – Chairman / Co-Founder, Pearl Goh – Vice President of Sales and Marketing,

From left to right: David Thena – Senior Vice President of Business Development and Operations, Vivienne Butler – Vice President of Corporate Development, Benjamin Cheng– Senior Vice President of Training and Development, JayaPrakash Swaminathan – Vice President of Information Technology

Alexa Ratings, 3 months growth 60%. Worldwide rank 33,532

Amega Top Producers
From left to right: Vijay Naik, Deepak Panicker, Harry Ngui, Sam Adams, Youcef Benloucif, Lara Bolton

From left to right: Steve Vineyard, Linda Dugan, Lawrence and Janet Oliver, Dan Souza, Hin Wai Ming, Geng Cua

Amega Top Earners, the est. earnings are as follows: [private_platinum]

[table id=230 /]
DISCLAIMER:
The information contained in this website is for general information purposes only. While we endeavour to keep the information up to date and correct, we make no representations or warranties of any kind, express or implied, about the completeness, accuracy, reliability, suitability or availability with respect to the website or the information, products, services, or related graphics contained on the website for any purpose. In no event will we be liable for any loss or damage including without limitation, indirect or consequential loss or damage, or any loss or damage whatsoever arising from loss of data or profits arising out of, or in connection with, the use of this website. Through this website you are able to link to other websites which are not under the control of Business For Home. We have no control over the nature, content and availability of those sites. The inclusion of any links does not necessarily imply a recommendation or endorse the views expressed within them. Every effort is made to keep the website up and running smoothly. However, Business For Home takes no responsibility for, and will not be liable for, the website being temporarily unavailable due to technical issues beyond our control.

[/private_platinum]