Direct Selling Capture Solution – Prosperity Central Review
August 28, 2011
By Team Business For Home
This is the scenario: You are a Direct Seller looking for the best way to generate on-line leads. With almost 1 million hits per year, your Business For Home founder, feels comfortable to give advice
.
There are 3 questions:

What is the best on-line lead generation strategy

?

What is the best on-line lead generation software

?

How do you drive traffic to your on-line website?
Basically you have 5 options for On-line Lead generation:
Use your Facebook or Twitter account. The benefits: No costs and already in place for most people, but great results are not that easy to get.


Use your company distributor replicated website. Many companies do not give you such a website (with web analytics, auto responders ect.), and if you get one you are rarely in control.

Buy on-line leads. Easy, however costly. ($2 – $4 per lead)

Setup your own website and drive traffic to it. Marion Mehrer – The Networking Diva's website is a great example or Ray Higdon's website. Benefit: You are 100% in control, however you need technical assistance for implementing hosting, the CMS platform (WordPress – Joomla ect.), the auto responder (Getresponse / Aweber ect) and through article or video marketing you need to drive traffic to your site. Initial costs: $100 – $500+ and monthly costs $10 – $50.
Go for an all-in-one lead generation solution.

In our opinion the best way to generate on-line leads fast is to utilize an all-in-one-capture website and contact management solution. The system is duplicatable, with no technical knowledge required and it is extremely cost effective.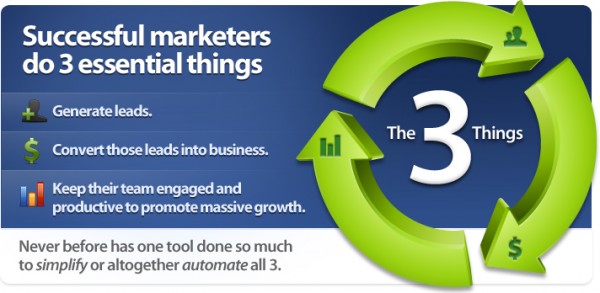 For the majority of Direct Sellers looking for a turnkey solution Prosperity Central is offering the most professional and user-friendly solution I have reviewed. Further, Prosperity Central is a lead capture, presentation and contact management solution (and extremely customizable) that can be used to market any company, product or opportunity.
Prosperity Central is provided by Networx Online, which was founded by John and Paul Rydell in 2002. Networx Online's senior management team has industry leading experience in software development, internet marketing, direct sales, network marketing and telecommunications.
Other such providers push their affiliate businesses, creating for Direct Sellers a "Business in a Business". This is somewhat unpopular with many leaders and users as it distracts people from focusing on their primary business. The creators of Prosperity Central chose a different path as their system's primary focus is to assist direct sellers in managing and growing their primary business.

The Prosperity Central solution offers you:
Ultimate flexibility& user-friendliness


State-of-the-art universal video presentations

Universal lead capture pages (landing pages / splash pages)

Universal industry videos

On-line & off-line flyers, banners and follow-up email campaigns

Marketing, advertising and conversion tools

Plus, you can seamlessly integrate some of your own custom content and effortlessly share it with your entire organization – using their unique Team Leader Functionality. (This is a sweet feature!)
One of the best parts is that you can test it all for free. I have personally tested the software and I am extremely excited and impressed with this system. Within 15 minutes, I mastered it and my marketing system was up and running. I shared my capture page as a test on my Facebook account. Check this out!
Outstanding Results

By sharing my test capture page on my Facebook account I was able to generate the following results in less than 24 hours:
173 visitors, 445 pageviews, and 13 people signed up. Outstanding results! See below screenshot:

This (test) capture page which I used to drive traffic to my personal website (www.tednuyten.com) can be found here.
How do you drive traffic to your new capture website and why?

Because without traffic to your website and marketing funnel…nothing happens. Without traffic, you'll generate no leads. Without leads, you'll generate no signups and earn no money. Leads are the name of the game in this industry…and traffic is absolutely necessary to start the lead flow and grow your sales funnel. However, its far better to get 5 great leads (prospects) than to realize 500 "bad or unqualified leads". Quality matters!
A few suggestions:
Share great generic Direct Selling content on your facebook and Twitter account and put your new website address in.


Ask your warm market for advice about the looks and feels

Use your email program to introduce your new website.

Place your web site address on all your printed literature.

Business cards.

Brochures, flyers.

Newsletters.

Letterhead.

E-mail signature, ads.


Network locally to bring people to your site

.

Participate in online forums as an expert. You get to quietly promote your business in your three or four line signature.
To your Success! The Prosperity Central website can be found here
Ted Nuyten – CEO Business For Home