How To Get The Eyeballs On Your Direct Sales Opportunity
April 29, 2020
By Team Business For Home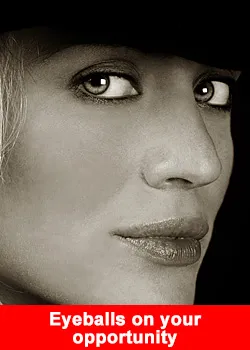 A question this website, Business For Home, ofter gets and after 13 + years we feel comfortable to give a free advice both for companies as for field leaders.
Implementing this advice has resulted for many years in increased sales as "fresh blood" is coming in. Companies following our advice went up in sales for a total of $500+ million in 2019.
It is all about distributor recognition, not only through your own channels, thats preaching for your own troops and followers, but on third party channels such as this website, or other direct selling websites 🙂
Obvious, field leaders should use their social media channels to recognise their team members as much as possible, however they need the company to do so as well.
Our advice; share every week news, such as:
Distributor and company success stories
Distributor rank advancements, big or small ones
Field and corporate leaders joining the company
Bring out press releases for those success stories and rank advancements. Leaders or newbies love to get featured, they often have already written out their own inspiring story so it would not be a great effort to get the content.
Many companies, billion dollar, midsize as start up's companies and field leaders choose to do so through Business For Home as we get 4 – 5 + million annual visitors from all over the world, the majority is looking for a new or other opportunity.
Below you have 30 stories to get an idea how successful field leaders and companies implement this third party strategy  🙂 For questions how to submit articles please contact our Support Desk.
10 examples of rank advancements:
10 examples of field and corporate leaders joining the company:
10 examples of success stories: