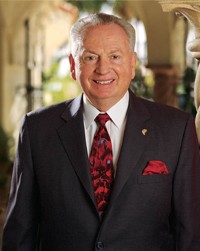 Forever Living Products Review 2011
August 9, 2011
Forever Living Products is founded in 1978 by Rex Maughan – Chairman of the Board and Chief Executive Officer. Forever Living Products (FLP) is based in Scottsdale, Arizona, USA and manufactures and sells dozens of wellness and beauty products with 9.5 million distributors in over 145 countries.
In 1978, Rex Maughan invited 43 people to attend the first Forever Living Products meeting in Tempe, Arizona, where he unveiled a customized plan that would provide him—and anyone else—with better health and financial freedom. Rex proposed a very simple business idea to his closest family and friends.
The 40 people that Rex and his partners recruited sold $700,000 worth of aloe-based products under the Forever Living name in 1984. Initially, the company started only with Aloe Vera juice, gelly and lotions in several Western states of America. Within just two years, annual sales had increased to more than $30 million.
Offer consumable products to the public that are proven to promote lasting wellness and health—and do it in a personal way. Instead of dumping big bucks into traditional advertising, compensate anyone willing to share these products with their family and friends.
FLP owns and control both their growing (Forever Aloe Plantations) and manufacturing processes (Aloe Vera of America). FLP's patented stabilization process is key to the quality and potency of their nutritional and beauty products. The company takes pride in their commitment to the highest quality products as well as the best home based marketing plan available.
Forever Living was ranked number 340 in the Forbes list of the 400 largest private companies in 2006. In 2011 it comes in Number 1st position in Nutritional Products. Estimated revenue 2009 $2,610 million and in 2010 $2,750 million.
Products

Cosmetics, nutritional supplements, and personal care products, Aloe Vera based.

Compensation Plan

The FLP compensation plan actually favors marketing the products, by rewarding you with 35% to 43% of commission on retail sales. FLP Registration is free No obligation is involved. You can buy the product directly from the manufacturer with 15% discount. Commissions in FLP are paid based on the Total Volume of products, purchased by your entire group. It doesn't matter how many people stay in chain under you – 10 or 100 generations. FLP pays out bonuses up to 18% from ALL OF YOUR LEVELS.
To achieve higher commission rates, and to benefit from group sales commissions, your group needs to meet certain sales quota. For example, as a Supervisor, you group needs to produce 25 case credits ($4,725) monthly, with 4 credits ($756) from personal sales.
If you were to generate all 25 credits yourself, you commission would come to $1653.76. For this, you need 50 customers, if every customers orders 0.5 credits worth of products. With this kind of profit margin, you will make a wise decision by investing some resources into product marketing.
Forever Living Corporate leadership

Forever Living Alexa Ratings, 3 months growth 26%. Worldwide rank 18,981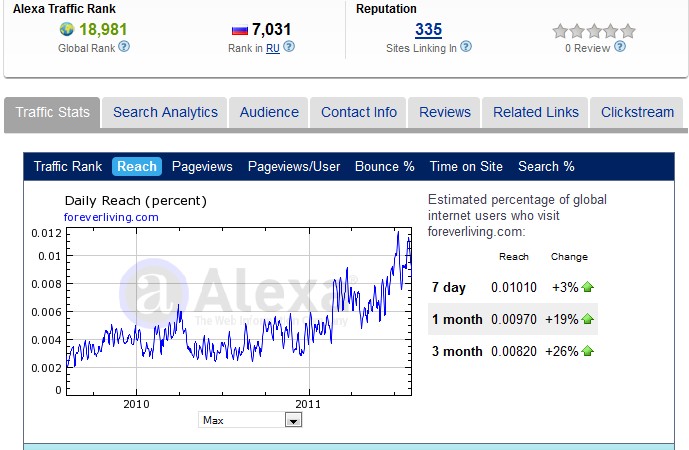 Forever Living Top Producers
https://www.youtube.com/watch?v=ZY3xdxgpDyQ
https://www.youtube.com/watch?v=YwAq7RIXT8Y
Top 10 European Distributors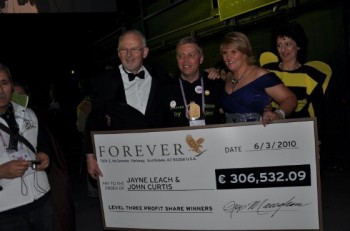 Rolf Kipp
Jayne Leach & John Curtis
Magnus Adlercreutz
Dietmar & Christel Reichle
Kim & Anja Madsen
Miklós Berkics
Erich Kastl
Jósef Szabo
Horst & Margrita Kelm
José & Anna-Maria Alves de Sousa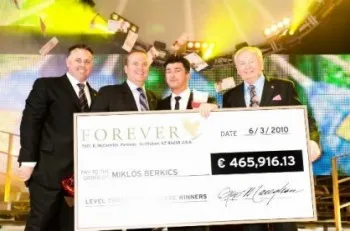 Top Profit Share Cheque Recipients
Mikós Berkics (Hungary) €465,916.13
Kim & Anja Madsen (Scandinavia) €373,709.60
Jayne Leach & John Curtis (UK) €306,532.09
Katrin Bajri (Germany) €273,543.92
Rolf Kipp (Germany) €253,924.58
Magnus Adlercreutz (Scandinavia) €221,726.12
Aranka Vágási & András Kováks (Hungary) €191,022.68
Jose & Anna-Maria Alves de Sousa (France) €189,589.61
Marin Aurel Mester & Veronica Mester (Romania) €152,555.04
Jean-Marie & Georgette Julien Lurel (France) €151,390.84
Top Earners, the est. earnings are as follows: [private_platinum]

DISCLAIMER:
The information contained in this website is for general information purposes only. While we endeavour to keep the information up to date and correct, we make no representations or warranties of any kind, express or implied, about the completeness, accuracy, reliability, suitability or availability with respect to the website or the information, products, services, or related graphics contained on the website for any purpose. In no event will we be liable for any loss or damage including without limitation, indirect or consequential loss or damage, or any loss or damage whatsoever arising from loss of data or profits arising out of, or in connection with, the use of this website. Through this website you are able to link to other websites which are not under the control of Business For Home. We have no control over the nature, content and availability of those sites. The inclusion of any links does not necessarily imply a recommendation or endorse the views expressed within them. Every effort is made to keep the website up and running smoothly. However, Business For Home takes no responsibility for, and will not be liable for, the website being temporarily unavailable due to technical issues beyond our control.

[/private_platinum]
Want to read the 0 reviews on Forever Living Pr.? Click here for Forever Living Pr. Review!