Numis Network (USA) to Launch in the UK
August 18, 2011
By Team Business For Home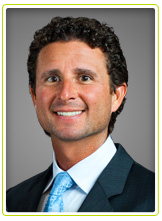 September 1st, Numis Network is going to start the pre-launch in the United Kingdom. The official launch will be on November 1st. Numis Network is pioneering the sale of graded, silver and gold numismatic coins through the network marketing industry.
This is a business where having a closet full of the product is one of the most exciting benefits… not the draw-back.
Imagine if you collected a silver coin each month for the next five years, how impressive and valuable your collection will be for you and your family. Imagine the enjoyment of building a collection now and the lifetime of enjoyment that can be gained from a substantial and valuable collection. It's a collection that can become your legacy to be appreciated for generations.
Numis Network is founded in 2009. Estimated revenue 2010 approx. $10+ million.
Ray Higdon Top Eaner: I cannot wait to head over to Europe and build this thing like crazy. I have so many people on my list in the UK that have been begging to get going with Numis and it all is gonna start on September 1st!