ZeekRewards Review 2011
October 14, 2011
By Team Business For Home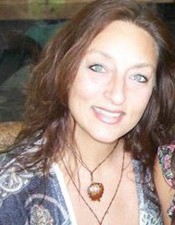 ZeekRewards is owned by Rex Venture Group LLC, a subsidiary of Lighthouse America, US (NV) company and adopted the d/b/a Lighthouse America later that year. ZeekRewards is a retail profit pool. At the end of the day the company tallies up its revenue and shares 50% with all qualified Affiliates.
The company is founded in 1997 by Paul Burks a successful and well-respected owner/operator and programmer in Direct Selling for 14 years.
His company FreeStoreClub saw over 3 million representatives and customers in over 175 countries worldwide and is still in existance today as the retail stores that you can shop at through Zeekler & the eCommerce solutions available for subscription through Zeekler.
Since January 2011, ZeekRewards has unprecedented growth and the company is solid, stable, debt-free and healthy.
The headquarters are located in Lexington, NC, USA . The dedicated web server farm, is operated and maintained by Internet Dynamo, Inc and is located in Miami, Florida, USA. ZeekRewards legal advisors are MLM Law Firm, Gerald Nehra & Richard Waak. Est. revenue for 2011 $15+ million.
Products
ZeekRewards is a private, invitation-only, affiliate advertising division for Zeekler. In ZeekRewards associates can qualify to earn rewards on every Retail bid they sell and every VIP bid they buy and give away as samples.
Zeekler is a new kind of auction site called a "penny auction". It's a fun way to bid on all sorts of new products at 90% or more off retail. Each night, after the close of the normal business day, the company takes part of the day's overall business production which can include auction sales, product sales, affiliate renewals, bid sales and other income production from our member companies and divides them among the qualified affiliates.
When you place a bid at Zeekler the price of the item goes up one penny at a time, hence the name Penny Auction The bid timer adds up to 20 seconds to the clock allowing others time to bid, similar to the old "going once…going twice…sold!!" If no one else bids after you, you've just won a great item at a great price.
ShoppingDaisy
ShoppingDaisy is a free app for instantly finding the lowest price for any item you wish to purchase. ShoppingDaisy works between your search and price comparison services spanning hundreds of millions of products and extending into travel, lodging, tickets, deep discounts, daily deals and more to bring you savings every time.
This product has been under development for 5 years by Randy Blade and is compatible with all search engines and browsers.
Compensation Plan
2 x 5 Forced-Fill Matrix.
The company has created a Retail Profit Pool (RPP) and shares up to 50% of the daily net profits with its Qualified Affiliates. Qualified means you are current in your Silver, Gold or Diamond monthly subscription and that you have purchased at least 10 VIP bids. You must also place a qualifying advertisement during the preceding 24 hours to qualify to receive Cash Rewards for that day. If you do not have customers to give your bids to, you can noot get the points for those bids added to your VIP balance so that you can earn awards on those points.
The payout from the retail profit pool will normally be from 0.5% to 2% historically averaging about 1.2% over 90 days .ZeekRewards offers you 6 ways to earn:
ZAP Commissions: Earn 20% on all personally referred customers retail bid pack purchases on Zeekler.com

The Retail Store: Earn the difference between your wholesale discounted price and the retail price listed in your retail store. No inventory, promote your link and earn monthly margin checks on any purchases made by your customers.

The Retail Profit Pool: As a Premium, Qualified Affiliate who places and submits one free advertisement every day, you can earn daily awards through the ZeekRewards profit-share program. Plus earn up to 10% on every VIP bid sold on your personally sponsored affiliates and up to 5% on your 2nd generation affiliates purchases.

The Retail Subscription Profits: Earn a 20% monthly retail profit from all personal retail sales on personally sponsored affiliate subscriptions. The 20% is based on the monthly subscription price regardless of rank qualification or placement in the matrix structure. This 20% takes precedence over other matrix commissions as follows and NOT in addition to it.

The Shopping Daisy(coming soon): Earn affiliate commissions through the shopping programs on the Internet by giving away the price-saving application for free.

The Matrix: Earn up to $3.50/month on every paid subscriber in your personal 2×5 Forced-fill matrixand qualify to earn matching bonuses to unlimited depth.

ZeekRewards Corporate leadership
Paul Burks – President and CEO, Dawn Wright-Olivares – Chief Operations Officer, Alex de Brantes – Internet Marketing Manager, Dan Olivares – Master Programmer, Darryl Douglas –Sales Director, Roger Plyler – Member Services Director, Chris Worley – e-Commerce programmer
| | | | |
| --- | --- | --- | --- |
| | | | |
| Paul Burks | Dawn Wright-Olivares | Alex de Brantes | Dan Olivares |
| | | | |
ZeekRewards Alexa Ratings, 3 months growth 92%. Worldwide rank 2,073,

the best visited direct selling website in the world.
ZeekRewards Top Producers
[private_platinum]
| | | | |
| --- | --- | --- | --- |
| | | | |
| Aaron and Shara | Trudy Gilmond | Jerry Napier | Martin Zizi |
| | | | |
Top Earners, the est. earnings are as follows:
Coming Soon
DISCLAIMER:
The information contained in this website is for general information purposes only. While we endeavour to keep the information up to date and correct, we make no representations or warranties of any kind, express or implied, about the completeness, accuracy, reliability, suitability or availability with respect to the website or the information, products, services, or related graphics contained on the website for any purpose. In no event will we be liable for any loss or damage including without limitation, indirect or consequential loss or damage, or any loss or damage whatsoever arising from loss of data or profits arising out of, or in connection with, the use of this website.
Through this website you are able to link to other websites which are not under the control of Business For Home. We have no control over the nature, content and availability of those sites. The inclusion of any links does not necessarily imply a recommendation or endorse the views expressed within them. Every effort is made to keep the website up and running smoothly. However, Business For Home takes no responsibility for, and will not be liable for, the website being temporarily unavailable due to technical issues beyond our control.
[/private_platinum]