Direct Selling Leaders Facebook Likes Rankings
November 13, 2011
By Team Business For Home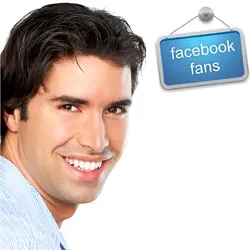 How popular is a Direct Selling Leader on Facebook? A great indicator for Momentum, activity and New School Marketing. Some leaders can really improve their Facebook Marketing and helping distibutors to spread to word….
Bad Facebook presence = Ignoring the power of on-line marketing.
Facebook Fan Pages are for organizations, businesses, celebrities, and bands to broadcast great information in an official, public manner to people who choose to connect with them. Similar to profiles (timelines), Pages can be enhanced with applications that help the entity communicate and engage with their audiences, and capture new audiences virally through friend recommendations, News Feed stories, Facebook events, and beyond.
Breakdown Of The "People Are Talking About This" Number
The people are talking about this" number is pulled from a variety of interactions that can occur on Facebook over the past seven days. The number is refreshed daily and will be much more clear in the newest version of Facebook Insights. If you have access to the new Insights page, a full tab dedicated to "people talking about this" will exist. A Facebook spokesperson described the metric's freshness as follows:
"This metric refreshes daily but goes back a week. So it's the current barometer of how much conversation is being generated by someone's Page on Facebook. It's a good gauge of the content Pages are putting up and how to generate more conversations around a Page."
The different interactions that make up the "people talking about this" metric are any stories (formerly "posts") that users share in their timeline. This includes:
Liking a Page
Posting to a Page's Wall
Liking, commenting on or sharing a Page post (or other content on a page, like photos, videos or albums)
Answering a Question posted
RSVP to an event
Mentioning a Page in a post
Photo tagging a Page
Liking or sharing a check-in deal
Checking in at a Place.
Did we miss your you? Please comment below!
The average leader in below list has 30,081 likes and 1,513 fans are talking/sharing about the man/woman (5%)
The rankings for 13 November 2011 sorted on Likes

| Rank | Nr. | Direct Selling Leader | Company | Facebook Likes | Talking About | Activity % | Facebook Page |
| --- | --- | --- | --- | --- | --- | --- | --- |
| 1 | 1 | Robert Kiyosaki | Trainer | 382,248 | 24,337 | 6.4% | www.facebook.com/RobertKiyosaki |
| 2 | 2 | John Maxwell | Trainer | 182,383 | 8,170 | 4.5% | www.facebook.com/JohnCMaxwell |
| 3 | 3 | Jack Canfield | Trainer | 143,005 | 3,304 | 2.3% | www.facebook.com/JackCanfieldFan |
| 4 | 4 | Seth Godin | Trainer | 136,945 | 1,540 | 1.1% | www.facebook.com/sethgodin |
| 5 | 5 | Dani Johnson | Trainer | 109,985 | 2,560 | 2.3% | www.facebook.com/danijohnsonlive |
| 6 | 6 | Brian Tracy | Trainer | 85,826 | 6,640 | 7.7% | www.facebook.com/BrianTracyPage |
| 7 | 7 | Eric Worre | Send Out Cards | 46,195 | 1,536 | 3.3% | www.facebook.com/NMPRO |
| 8 | 8 | T. Harv Eker | Trainer | 43,324 | 3,965 | 9.2% | www.facebook.com/HarvEker |
| 9 | 9 | David Wood | Numis Network | 35,680 | 322 | 0.9% | www.facebook.com/workwithdave |
| 10 | 10 | Darren Hardy | Success Magazine | 35,057 | 2,185 | 6.2% | www.facebook.com/DarrenHardyFan |
| 11 | 11 | Bob Proctor | Trainer | 33,242 | 1,358 | 4.1% | www.facebook.com/Brown.Les |
| 12 | 12 | Jonathan Budd | Trainer | 32,060 | 702 | 2.2% | www.facebook.com/jonathanbuddlive |
| 13 | 13 | Randy Gage | Agel | 31,607 | 1,796 | 5.7% | www.facebook.com/randygage |
| 14 | 14 | Kim Kiyosaki | Trainer | 26,673 | 2,238 | 8.4% | www.facebook.com/KimKiyosaki |
| 15 | 15 | Les Brown | Trainer | 22,747 | 158 | 0.7% | www.facebook.com/Brown.Les |
| 16 | 16 | Ryan Blair | ViSalus | 20,675 | 1,620 | 7.8% | www.facebook.com/ryanblair.fans |
| 17 | 17 | Ann Sieg | Trainer | 19,327 | 218 | 1.1% | www.facebook.com/annsiegpage |
| 18 | 18 | Blake Mallen | ViSalus | 18,180 | 2,052 | 11.3% | www.facebook.com/blakemallen.page |
| 19 | 19 | Art Jonak | Mastermind | 16,837 | 7,680 | 45.6% | www.facebook.com/ArtJonakFanPage |
| 20 | 20 | Todd Falcone | Send Out Cards | 13,295 | 276 | 2.1% | www.facebook.com/toddfalconefan |
| 21 | 21 | Ray Higdon | Numis Network | 12,825 | 658 | 5.1% | www.facebook.com/rayhigdonpage |
| 22 | 22 | Matt Morris | Worldventures | 12,256 | 153 | 1.2% | www.facebook.com/TheUnemployedMillionaire |
| 23 | 23 | Nick Sarnicola | Visalus | 11,489 | 1,606 | 14.0% | www.facebook.com/Sarnicola |
| 24 | 24 | Ewen Chia | Trainer | 10,293 | 49 | 0.5% | www.facebook.com/ewenchiafans |
| 25 | 25 | Mike Dillard | Magnetic Spons. | 9,461 | 129 | 1.4% | www.facebook.com/pages/Mike-Dillard/50752020098 |
| 26 | 26 | Tom Schreiter | Vitamark | 8,691 | 159 | 1.8% | www.facebook.com/pages/Tom-Big-Al-Schreiter/5972927835 |
| 27 | 27 | Katie Freiling | Trainer | 8,250 | 169 | 2.0% | www.facebook.com/pages/Katie-Freiling/141576828383 |
| 28 | 28 | Adam Green | Xocai | 8,000 | 2,795 | 34.9% | www.facebook.com/AdamGreenXocai |
| 29 | 29 | Brig Hart | Monavie | 7,911 | 137 | 1.7% | www.facebook.com/pages/Brig-Hart-R3Global-Official-Fan-Page/374258337587 |
| 30 | 30 | Chris Widener | Trainer | 7,349 | 129 | 1.8% | www.facebook.com/ChrisWidenerSpeaker |
| 31 | 31 | Tim Sales | Trainer | 7,032 | 115 | 1.6% | www.facebook.com/firstclassmlmtools |
| 32 | 32 | George Zalucki | ACN | 6,604 | 26 | 0.4% | www.facebook.com/georgezalucki |
| 33 | 33 | John Haremza | Waiora | 5,604 | 35 | 0.6% | www.facebook.com/JohnHaremza |
| 34 | 34 | Ken Dunn | Evolv | 5,353 | 78 | 1.5% | www.facebook.com/kendunnleadership |
| 35 | 35 | Mia Davies | ViSalus | 5,056 | 298 | 5.9% | www.facebook.com/miadaviesfanpage |
| 36 | 36 | Diane Hochman | Training | 4,785 | 85 | 1.8% | www.facebook.com/dianehochmantraining |
| 37 | 37 | April Marie Tucker | Trainer | 4,195 | 40 | 1.0% | www.facebook.com/Aprilmariepage |
| 38 | 38 | Richard Bliss Brooke | 21Ten | 4,003 | 73 | 1.8% | www.facebook.com/RichardBlissBrooke |
| 39 | 39 | Denis Waitley | Trainer | 3,905 | 39 | 1.0% | www.facebook.com/pages/Dr-Denis-Waitley/185176293087 |
| 40 | 40 | Michael Clouse | Trainer | 3,276 | 91 | 2.8% | www.facebook.com/MLM.MichaelSClouse |
| 41 | 41 | Norbert Orlewicz | MLSP | 3,161 | 33 | 1.0% | www.facebook.com/fp.norbert.orlewicz |
| 42 | 42 | Brian McClure | Ambit Energy | 2,960 | 74 | 2.5% | www.facebook.com/BrianRMcClure |
| 43 | 43 | Kyle Pacetti | ViSalus | 2,945 | 112 | 3.8% | www.facebook.com/kylepacettijr |
| 44 | 44 | Orrin Woodward | Monavie | 2,812 | 490 | 17.4% | www.facebook.com/pages/Orrin-Woodward/124203270967440 |
| 45 | 45 | Cedrick Harris | ViSalus | 2,782 | 24 | 0.9% | www.facebook.com/pages/Cedrick-Harris/291648766375 |
| 46 | 46 | Ket-Sang Tai | Vemma | 2,679 | 5 | 0.2% | www.facebook.com/ketsangtaifanpage |
| 47 | 47 | Jordan Adler | Send Out Cards | 2,606 | 118 | 4.5% | www.facebook.com/pages/Jordan-Adler/120969387929046 |
| 48 | 48 | Eric Allen | Wordventures | 1,798 | 4 | 0.2% | www.facebook.com/mlmmainstream |
| 49 | 49 | Kalpesh Patel | Isxperia | 1,750 | 59 | 3.4% | www.facebook.com/pages/Kalpesh-Patel/41983932023 |
| 50 | 50 | Kim Willis | Trainer | 1,563 | 55 | 3.5% | www.facebook.com/kimwillismarketing |
Showing 1 to 50 of 63 entries
[private_platinum]
The rankings for 13 November 2011 sorted on Talking about

| Rank | Nr. | Direct Selling Leader | Company | Facebook Likes | Talking About | Activity % | Facebook Page |
| --- | --- | --- | --- | --- | --- | --- | --- |
| 1 | 1 | Robert Kiyosaki | Trainer | 382,248 | 24,337 | 6.4% | www.facebook.com/RobertKiyosaki |
| 2 | 2 | John Maxwell | Trainer | 182,383 | 8,170 | 4.5% | www.facebook.com/JohnCMaxwell |
| 3 | 19 | Art Jonak | Mastermind | 16,837 | 7,680 | 45.6% | www.facebook.com/ArtJonakFanPage |
| 4 | 6 | Brian Tracy | Trainer | 85,826 | 6,640 | 7.7% | www.facebook.com/BrianTracyPage |
| 5 | 8 | T. Harv Eker | Trainer | 43,324 | 3,965 | 9.2% | www.facebook.com/HarvEker |
| 6 | 3 | Jack Canfield | Trainer | 143,005 | 3,304 | 2.3% | www.facebook.com/JackCanfieldFan |
| 7 | 28 | Adam Green | Xocai | 8,000 | 2,795 | 34.9% | www.facebook.com/AdamGreenXocai |
| 8 | 5 | Dani Johnson | Trainer | 109,985 | 2,560 | 2.3% | www.facebook.com/danijohnsonlive |
| 9 | 14 | Kim Kiyosaki | Trainer | 26,673 | 2,238 | 8.4% | www.facebook.com/KimKiyosaki |
| 10 | 10 | Darren Hardy | Success Magazine | 35,057 | 2,185 | 6.2% | www.facebook.com/DarrenHardyFan |
| 11 | 18 | Blake Mallen | ViSalus | 18,180 | 2,052 | 11.3% | www.facebook.com/blakemallen.page |
| 12 | 13 | Randy Gage | Agel | 31,607 | 1,796 | 5.7% | www.facebook.com/randygage |
| 13 | 16 | Ryan Blair | ViSalus | 20,675 | 1,620 | 7.8% | www.facebook.com/ryanblair.fans |
| 14 | 23 | Nick Sarnicola | Visalus | 11,489 | 1,606 | 14.0% | www.facebook.com/Sarnicola |
| 15 | 4 | Seth Godin | Trainer | 136,945 | 1,540 | 1.1% | www.facebook.com/sethgodin |
| 16 | 7 | Eric Worre | Send Out Cards | 46,195 | 1,536 | 3.3% | www.facebook.com/NMPRO |
| 17 | 11 | Bob Proctor | Trainer | 33,242 | 1,358 | 4.1% | www.facebook.com/Brown.Les |
| 18 | 12 | Jonathan Budd | Trainer | 32,060 | 702 | 2.2% | www.facebook.com/jonathanbuddlive |
| 19 | 21 | Ray Higdon | Numis Network | 12,825 | 658 | 5.1% | www.facebook.com/rayhigdonpage |
| 20 | 44 | Orrin Woodward | Monavie | 2,812 | 490 | 17.4% | www.facebook.com/pages/Orrin-Woodward/124203270967440 |
| 21 | 9 | David Wood | Numis Network | 35,680 | 322 | 0.9% | www.facebook.com/workwithdave |
| 22 | 35 | Mia Davies | ViSalus | 5,056 | 298 | 5.9% | www.facebook.com/miadaviesfanpage |
| 23 | 20 | Todd Falcone | Send Out Cards | 13,295 | 276 | 2.1% | www.facebook.com/toddfalconefan |
| 24 | 59 | Onyx Coale | Monavie | 837 | 235 | 28.1% | www.facebook.com/OnyxCoalePresents |
| 25 | 17 | Ann Sieg | Trainer | 19,327 | 218 | 1.1% | www.facebook.com/annsiegpage |
| 26 | 27 | Katie Freiling | Trainer | 8,250 | 169 | 2.0% | www.facebook.com/pages/Katie-Freiling/141576828383 |
| 27 | 26 | Tom Schreiter | Vitamark | 8,691 | 159 | 1.8% | www.facebook.com/pages/Tom-Big-Al-Schreiter/5972927835 |
| 28 | 15 | Les Brown | Trainer | 22,747 | 158 | 0.7% | www.facebook.com/Brown.Les |
| 29 | 22 | Matt Morris | Worldventures | 12,256 | 153 | 1.2% | www.facebook.com/TheUnemployedMillionaire |
| 30 | 29 | Brig Hart | Monavie | 7,911 | 137 | 1.7% | www.facebook.com/pages/Brig-Hart-R3Global-Official-Fan-Page/374258337587 |
| 31 | 25 | Mike Dillard | Magnetic Spons. | 9,461 | 129 | 1.4% | www.facebook.com/pages/Mike-Dillard/50752020098 |
| 32 | 30 | Chris Widener | Trainer | 7,349 | 129 | 1.8% | www.facebook.com/ChrisWidenerSpeaker |
| 33 | 47 | Jordan Adler | Send Out Cards | 2,606 | 118 | 4.5% | www.facebook.com/pages/Jordan-Adler/120969387929046 |
| 34 | 31 | Tim Sales | Trainer | 7,032 | 115 | 1.6% | www.facebook.com/firstclassmlmtools |
| 35 | 43 | Kyle Pacetti | ViSalus | 2,945 | 112 | 3.8% | www.facebook.com/kylepacettijr |
| 36 | 56 | Ted Nuyten | BFH | 1,029 | 107 | 10.4% | www.facebook.com/Businessforhome.org |
| 37 | 40 | Michael Clouse | Trainer | 3,276 | 91 | 2.8% | www.facebook.com/MLM.MichaelSClouse |
| 38 | 36 | Diane Hochman | Training | 4,785 | 85 | 1.8% | www.facebook.com/dianehochmantraining |
| 39 | 34 | Ken Dunn | Evolv | 5,353 | 78 | 1.5% | www.facebook.com/kendunnleadership |
| 40 | 42 | Brian McClure | Ambit Energy | 2,960 | 74 | 2.5% | www.facebook.com/BrianRMcClure |
| 41 | 38 | Richard Bliss Brooke | 21Ten | 4,003 | 73 | 1.8% | www.facebook.com/RichardBlissBrooke |
| 42 | 49 | Kalpesh Patel | Isxperia | 1,750 | 59 | 3.4% | www.facebook.com/pages/Kalpesh-Patel/41983932023 |
| 43 | 50 | Kim Willis | Trainer | 1,563 | 55 | 3.5% | www.facebook.com/kimwillismarketing |
| 44 | 24 | Ewen Chia | Trainer | 10,293 | 49 | 0.5% | www.facebook.com/ewenchiafans |
| 45 | 58 | Steve Merritt | Monavie | 875 | 44 | 5.0% | www.facebook.com/pages/Steve-Gina-Merritt/166751423340279 |
| 46 | 37 | April Marie Tucker | Trainer | 4,195 | 40 | 1.0% | www.facebook.com/Aprilmariepage |
| 47 | 39 | Denis Waitley | Trainer | 3,905 | 39 | 1.0% | www.facebook.com/pages/Dr-Denis-Waitley/185176293087 |
| 48 | 33 | John Haremza | Waiora | 5,604 | 35 | 0.6% | www.facebook.com/JohnHaremza |
| 49 | 41 | Norbert Orlewicz | MLSP | 3,161 | 33 | 1.0% | www.facebook.com/fp.norbert.orlewicz |
| 50 | 32 | George Zalucki | ACN | 6,604 | 26 | 0.4% | www.facebook.com/georgezalucki |
Showing 1 to 50 of 63 entries
[/private_platinum]