Isagenix Lawsuit
January 23, 2012
By Team Business For Home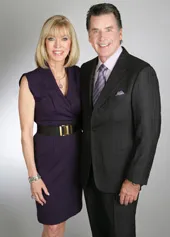 A lawsuit alleging Isagenix International, a multi-level marketing company based in Chandler, Arizona, intentionally interfered in and destroyed a competing diet supplement business, has been set for trial on March 26, 2012 by the Ventura County Superior Court.
The claims against Isagenix were filed by two affiliated Ventura, California based infomercial production and manufacturing companies, Nature's Pure Body Institute and Incubation, and their owner, Ken Wright. The lawsuit has been pending since May 2008.
Parties involved in the lawsuit include Bill Wheeler, Ph.D., former spokesperson for Wright's Gold Standard protein product; wife Linda Wheeler; their entity Peak Performance Nutrition, Ltd., a Nevada Corporation; Jim Coover, whose wife Kathy was a co-founder of Isagenix with John Anderson; as well as Ellen Bradley Ganus, one of Isagenix's top sales distributors.
Dr. Bill Wheeler's Gold Standard Protein, a weight loss meal replacement formula, was formulated by Wright and successfully marketed on television and radio from 2003 through 2007.
Wright and his companies assert that they created a line of products bearing the brand name Dr. Bill Wheeler's Gold Standard Protein, held the commercial rights, trained Wheeler to be the public face and spokesperson of the product line, and invested years of labor and funds building up the Dr. Wheeler line of diet products.
The products included weight loss meal replacements such as shake mixes and cleansing products. Wright asserts that, despite knowing Wheeler was under contract with Wright's companies, Isagenix hired him away as its chief science spokesperson, then used its MLM muscle to force a termination of the contract and pressure Wright's companies to shut down their product line so that Wheeler could not be seen on infomercials endorsing competing products. Isagenix has denied the allegations and filed cross-claims alleging violation of its rights to the Dr. Bill Wheeler name.
Isagenix is a $240 million company. It sells internal dietary cleansing products and weight loss meal replacement shakes.
Wright asserts that he and his companies relied on the success of the Dr. Bill Wheeler's Gold Standard Protein product, but have been forced out of that market by the loss of their brand name and spokesperson to the MLM giant Isagenix, which is now selling an IsaLean Shake Classic that Wright says copies the Gold Standard product that Wheeler had endorsed for Wright and used to personally lose over 80 pounds under Wright's guidance. Isagenix disputes the charges and has denied any liability.
SOURCE: Nature's Pure Body Institute and Incubation