Momentum Factor Announces Maria Duron as Director of Client
January 20, 2012
By Team Business For Home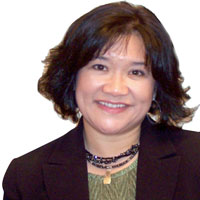 Momentum Factor LLC, a leader in online marketing and social media management for the direct selling industry
, today announced seasoned social media executive Maria Elena Duron has joined the firm as Director of Client Communities.
Maria will be leading the expansion of the Momentum Factor social media team and will manage the day-to-day social media programs for the firm's marquee direct selling clients.
Jonathan Gilliam, President and Founder of Momentum Factor stated, We are extremely excited to add Maria to our team of dedicated social media professionals. She brings a wealth of experience in social media management, public relations and direct selling. Her enthusiasm for the direct selling industry and successful experience as a direct seller brings a wealth of knowledge and expertise to our clients."
Having parents who were longtime leaders at Amway introduced Maria to direct selling at a young age. She is unique in her lifetime knowledge and understanding of the industry; she is also an award-winning social media expert – a highly valuable combination for any direct selling company.
Maria financed her way through college via direct selling, and in her lifetime has achieved leadership ranks in Mary Kay Cosmetics, Silpada Designs, Pre-Paid Legal and SendOutCards.
"Maria knows how distributors think and feel," said Gilliam. "Her ability to keep things fresh and exciting for the field is unmatched in this industry. She's not merely a social media consultant, she is a longtime successful distributor in her own right, and brings that distinct knowledge and expertise to our clients."
Maria is widely known for her professional yet fun style. A constant achiever, Maria Elena was named as a Best of Texas Marketer in 2009 and 2010 and also garnered worldwide recognition by Constant Contact as an All Star Award Recipient in 2009 and 2010 for the "best in social media and email marketing".
Maria created and currently moderates #BrandChat, one of the top 10 Twitterchats in the world, is Editor and Chief of the top Career and Brand Blogs in the world (according to CareerBuilder.com), manages three of the Advertising Age in the "Top 30 Marketing Blogs" in the world, and also is recognized as Publisher of two of the top three personal branding blogs in the U.S.
Maria participates in a weekly on-air discussion about social media and Internet topics for her local CBS News affiliate channel, and is considered a resident social marketing expert by Entrepreneur Magazine, Texas Women's Conference, Massachusetts Women's Conference, Southwestern Minority Diversity Council, National Society of Hispanic MBAs and Leadership Texas.
Momentum Factor LLC is a renowned marketing & management consulting firm exclusively for Direct Selling companies. A progressive voice for industry, the firm works with some of its best-known companies to maximize performance, increase revenue, inspire brands, and leverage social media to engage their field and customers. The firm delivers to its Direct Selling clients world-class results in interactive marketing, social media marketing and brand development. For information
contact the firm
.