Rob Goergen New President Party Lite
January 10, 2012
By Team Business For Home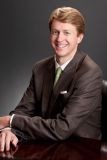 Effective immediately, PartyLite Worldwide has a new President: Rob Goergen, Jr. with his appointment to this leadership position, he succeeds Anne Butler, the holder of this office who presided over the company since 2007.
As president of the Multi-Channel Group of Blyth Inc. and leader of business development for several years, Rob Goergen, Jr. can rightly be designated an industry insider in direct selling. Granges-Paccot. The successful direct selling company PartyLite – for many years now the Number One for candles and home décor in the US and Europe – appoints a new President of PartyLite Worldwide: As of January 4, 2012 Rob Goergen, Jr. is the chief executive responsible for the management of the Direct Selling Group of Blyth, Inc. as well as for PartyLite Worldwide, succeeding Anne Butler in this office.
Anne Butler played a key role in advancing the recent international expansion of PartyLite. Rob Goergen, Jr. Rob Goergen, Jr. has been actively engaged at Blyth, Inc. since 2000 as Director, Internet Strategy and E-Business Initiatives Group. Prior to joining Blyth, he served as Account & New Media Director for McCann-Erickson where he was responsible, among other things, for the management of E-Commerce development and Internet strategies. He completed his undergraduate studies at the University of Richmond and proceeded to earn an MBA from The Wharton School at the University of Pennsylvania.
Mr. Goergen has been president of the Company's multi-channel group since 2007, and leads business development and corporate technology initiatives for the company. He is also a member of the Board of Directors. Said the President of the Board of Directors of Blyth on his appointment, "During the last two years, Rob has played an active role in overseeing new Blyth investments in PartyLite in addition to his responsibilities for the Multi-Channel Group. He has worked closely with PartyLite management teams in North America and Europe and is thus ideally prepared for his new assignment."
Appreciation for Anne Butler Anne Butler began her career at PartyLite as President PartyLite Europe and became President, PartyLite International, in 2003. She played a key leadership role in the international expansion of PartyLite. Under her stewardship six new PartyLite markets in Europe, Mexico and Australia were successfully opened.
Said Blyth's Chairman of the Board upon her resignation: "She has been a key partner to me and Blyth's Office of the Chairman for the past four years. I am proud of her accomplishments and thank her for her dedication. I also support her desire to transition to additional entrepreneurial activities and to take on the next phase of her life." If you have any questions or require add