Synkronice and Spinglo in Heavy Weather?
January 31, 2012
By Team Business For Home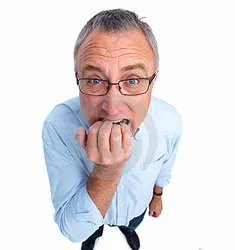 Synkronice was founded in England in 2009 and it operates in two areas: Network Marketing and investment. Synkronice is using networking combined with social media to give the opportunity to build up a global, recurring income.
Synkronice is building a member base, that will be used as an investment in ready-to-launch business concepts. There is no capital in the form of money invested, but the company offers the member base new concepts, in exchange for part of the current concepts.
Synkronice with its strategy have been building its' own and member base –
Spinglo
– and use it as an investment and platform in new business concepts online. According to the website Spinglo has 1 million members.
Synkronice is a trading name and trade mark of Phoenix International Network Ltd., a UK registered company. Phoenix also trades under the name Spinglo (registered trademark).
The management team at Synkronice is Ed Evans, Lee Britton, Mike Conroy and John Davis. Word in the street is Ed Evans resigned today, and John Davis is resigning too.
Alexa Rankings Spinglo
Alexa Rankings Synkronize