Anders Karlsson – Vemma Top Earner Interview
February 1, 2012
By Team Business For Home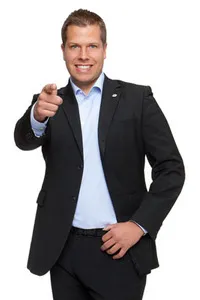 The Swedish distributor Anders Karlsson together with his fiance Malin Forsdal, has achieved a lot in a short amount of time and is among the top people with Vemma in Europe. Anders and Malin are living in Milan, Italy and have one child.
One of the defining moments in his career came in 2004 when he participated in the Apprentice Show in Sweden and was able to go all the way to the finals. That experience showed Anders that as a network marketer, he was far more experienced in terms of relationships, leadership, motivation, vision and courage than his competitors who ran traditional businesses.
Shortly after that competition, at age 28, Anders refocused his goals and began a new career as a motivational speaker traveling across Europe and presenting to former distributors, many of who went on to become sales managers of large companies.
His favorite quotations: Winners never quit, quitters never win. If you want to fly like an eagle, you can't surround yourself with turkeys. Ted Nuyten had to honor to interview Anders.
Anders, how did you got involved into MLM?
I started 15 years ago with Direct Sales when I was out selling door – knocking doors – and got introduced to Network Marketing by my first sponsor Sven Cirnski. He did a presentation for me in his living room and invited me to a business opportunity meeting. For me everything was new – a business where everybody could start – no risks – residual income – exponential growth etc. So skeptical was an understatement.
Still I got curious and wanted to know more. I attended another 2 business opportunity meetings and after that a national Event where I took the decision to join. I told the guy arranging the Event that next time I come come with a bus. And I did. The only problem was that most part of the bus was empty and I got my first lesson that most peoples mouth is not connected to action.
That was my introduction to why most people fail in building a successful life. Its not difficult to succeed its just a little bit more simpler to not.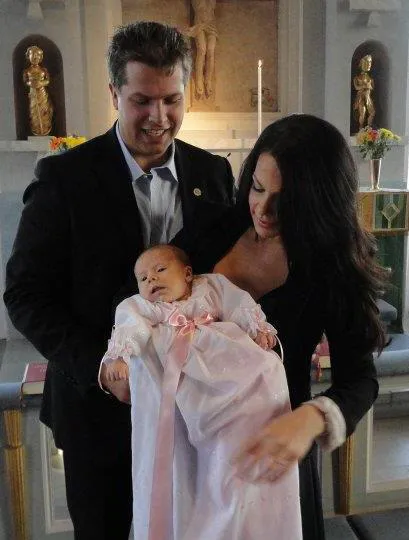 How did you got involved in Vemma?
My contact with Vemma started with meeting Brian McMullen in a taxi in Belize many years ago. I didn't know Brian but when he offered the taxi driver to buy his car when he didn't want to do a extra stop on our ways to the Maya ruins with the explanation that he didn't really seem happy to drive taxi anyway. Me and the taxi driver started wonder who is this guy?
I have never seen a taxi driver so happy waiting a few more minutes in his car again. I had the pleasure of meeting my good friend, again at a direct sales event in Aruba where we were both speaking several years ago,"
Brian called me up later and invited me to come to Phoenix, Arizona, USA to meet BK Boreyko the founder and listen to the story and his vision. I was so excited that there was a owner thinking like us distributors that I decided to join Vemma with my great friend Magnus.
How large is your team and in which countries are you?
Around 8,000 Vemma Brand Partners spread in 5-6 markets; Sweden, Finland, Denmark, Estonia, Poland, Romania, Italy. My residual income is around $20,000 a month.
How many people did you sponsor, are you still actively recruiting?
I have sponsored around 30 people my self into Vemma. I am constantly sponsoring new people and telling people about the opportunity and the product. I prefer staring up new people and do cafe meetings than being on stage speaking to 1000s of people. I still do it because it´s a massive impact but for me personally the small personal meetings is just more fun.
I have had problem with my self esteem since I was kid, its has always been to big, so I do good without the applauses and the star feeling 🙂 It can be fun once in a while. For me networking is about impacting peoples life and there is no better way than to spend some time with them in person.
Many people find it difficult to get Duplicationin. What did you do to have this challenge solved?
To make it easy to duplicate I make sure nothing is more complicated than a 7 year old kid could succeed. We also constantly work on our team and the presentation templates, education and system to make it global and duplicatable. For me its not worth spending time on something that doesn't multiply.
You are born in Sweden, why did you move to Italy?

I love traveling and for me Italy is an amazing country with beautiful places, nice culture and fun people. But the reason why I moved to Italy is that I feel more like an italian in my blood than swedish. To be swedish I am considered as talking to much, laughing too loud and sometimes a little bit to hot temperament. In Italy I am considered more normal 🙂 i have a small business going on in Italy as well and see a huge potential on a market with 60 million people that have passion, like to talk and are in a period of change.
You are a motivational speaker, do you speak for other MLM's as well?
I am speaking mainly for stock listed companies in Sweden in different sectors, banking, insurance, media, sales, mobilet/telecom operators etc. I have some customers in direct sales where I do network marketing motivation and leadership trainings.
My biggest customers in Direct Sales are LR International and Oriflame where I do leadership seminars and been adviser for 3 years in developing their wellness segment. Two giants on the global market of Direct sales that I enjoy having the opportunity to follow.
| | | |
| --- | --- | --- |
| | | |
| Anders and Malin hitting the ranks | Having fun with partner Magnus Böklin | Traveling in Italy |
Do you notice any cultural differences between recruiting in the USA and Europe?
I have not been working actively in US but I think there might be some differences. Like MLM is more known and that there are more companies to compete with. I still think it's the same principles that should be applied to have success.
What is the biggest advantage of MLM?
The fact that you can combine working, having fun with friends and make sure you will have a bright future.
Sometimes there is a discussion about the best compensation plan; Uni-level versus Binary. Vemma has a binary comp. plan what is your opinion?
For me depth and residual income is more important than a higher % of a smaller volume. I like the way its possible to create team spirit in the binary plan even if I am more of a recruiter than a trainer I prefer having a solid multi-level foundation in my team. I am happy to make sure a lot of people in my team take advantage of volume we create together.
Anders Karlsson presenting

https://www.youtube.com/watch?v=531E2tUVtA0
Why are you successful?
I read Think and Grow Rich by napoleon Hill 15 years ago. I had an awesome sponsor when I got into the industry and his upline gave me the education I needed to succeed. I see every day as an opportunity to grow myself and my business will follow my growth.
Which personal development books do you recommend?
Think and grow rich – Napoleon Hill
How to win friends and influence people – Dale Carnegie
3 feet from the Gold – Napoleon Hill foundation.
What would be your advice to a MLM newbie?
Listen to your sponsor. Don't listen to volunteer advisors that will show up along the road. your. Make sure to attend everything. Believe in yourself. Do not waste valuable time building your own system. Use the tools provided to you — they were created by successful distributors. Focus on simplicity and duplication and you will become a successful networker!
How to contact Anders Karlsson: