Vemma Review 2012
February 6, 2012
By Team Business For Home
Vemma was founded by the Boreyko Family in 2004. Behind this company is the creative vision of Vemma Founder and CEO, BK Boreyko, who is passionate about helping people live the life they deserve.
BK leveraged his 20+ years experience in the wellness industry with his passion for creating unique ways to keep people healthy and founded Vemma, based in Scottsdale, AZ, in 2004. An industry leader, Vemma provides innovative products and a simple, generous compensation plan to help people live healthier and more rewarding lives. BK has successfully built two health and wellness companies with total revenues exceeding $1.5 billion.
Vemma has opened 50+ countries, including Japan, Taiwan, Malaysia, Kenya, Ghana, Uganda, South Africa, the Caribbean and Europe. The sales revenue for 2010 is est. $97 million. The sales revenue for 2011 est. $115 million.
Vemma, the newest and most exciting venture, combines the extensive knowledge of Vemma's Chief Scientific Officer, Yibing Wang, M.D., Ph.D., with its talented executive management team including more than eight decades of cumulative experience in the network marketing industry.
Vemma Products
Nutrition (Vemma & Next), Energy Drinks & Hydration (Verve & Thirst) Weight Loss, (BOD-e).

The foundation of Vemma's success lies firmly in the results achieved from a clinically proven, single formula product line. Vemma's Clinical Trials are conducted by one of the industry's most widely recognized experts in Independent Clinical Testing, Brunswick Laboratories in Norton, MA.
The intention of these studies was to evaluate the efficacy and overall bioavailability of a mangosteen product containing multivitamins, essential minerals and antioxidants (Vemma) on immune function and well-being in adults. At the company's core the mission is to help others by enhancing their well-being, and secondly, by offering an income stream to people who introduce others to a product line they believe in.
VEMMA: The flagship product provides a powerful liquid formula that makes it easy to get the vitamins, minerals and antioxidants you need to form a solid nutritional foundation. It is more bioavailable than caplets or tablets, easy to take and tastes great.
NEXT: Is ideal for children 2 to 12. It includes a full ounce of the Vemma formula, along with an enhanced nutrient blend unique to children's nutritional needs.
VERVE: With this you get the best of both worlds: the powerful energy you desire and the premium nutrition you need.
THIRST: Is specifically engineered for athletes of all ages, from children to professionals, who are serious about staying hydrated, sustaining their workouts, helping protecting their bodies and enhancing their health.* This nourishing sports drink alternative is also beneficial for anyone who needs to rehydrate in hot climates or high altitudes.
BOD-e: Is a healthy weight loss solution featuring results-oriented products to help you achieve your weight management goal, without sacrificing wellness.
Vemma Compensation Plan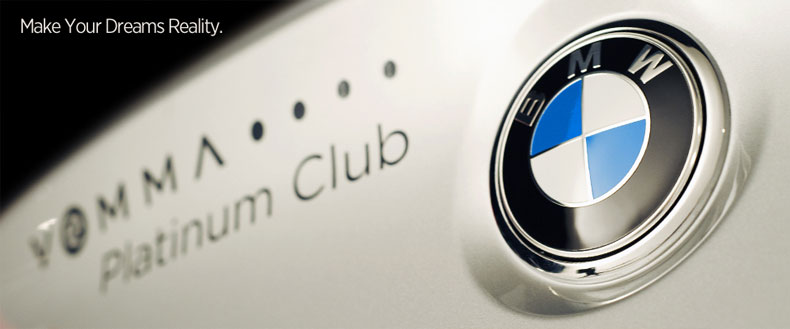 Vemma has a Binary compensation Plan. When you enroll as a Brand Partner and place an auto-delivery order for any Vemma product worth at least 60 points you will receive access to the Back Office and a free marketing website. There are 7 ways to earn:
Fast Start Bonus: On the first order of those Brand Partners or Consumers whom they personally enrolled.
Cycle Bonus: Brand Partners are eligible to earn a Cycle Bonus of approximately $22 – $25 USD.
Enroller Matching Bonus: The enroller matching bonus pays the Enroller 10% on all of their personally enrolled Brand Partners' Cycles.
Second Tier Matching Bonus: 10% Matching Bonus on all of their personal enrollees' personally enrolled Brand Partners' Cycle Bonus earned amounts.
Momentum Bonus: This Bonus is prorated amongst all qualified participants based upon "Paid As" rank.
Platinum club program: A Free car program featuring BMW, Mercedes and a Verve-branded Mini Cooper.
Global Bonus Pool Bonus: A share of the worldwide revenue.
Vemma Marketing Strategy
The Vemma website is one of the best in the world of Direct Selling. Beautiful designed by award winning web designers. Educational and opportunity video's are very professional produced. An example:
https://www.youtube.com/watch?v=SymYMnklr04
Vemma is an awesome opportunity if you like to be involved into the combination of health and business. It is a outstanding reliable company, great management team and the field distributor leadership on board to expand the opportunity fast further.
Vemma Top Producers:
| | | | |
| --- | --- | --- | --- |
| | | | |
| Tom & Bethany Alkazin | Ruth & Jeff Elliott | Clay Jackson | Brian McMullen |
| | | | |
| Harald Maier | Matt Morrow | Ronni & JD Phillips | Hannes & Jessica Sommer |
| | | | |
| Brad Alkazin | Alan & Nancy Fields | Gary & Marla Brady | Billy McSwain |
| | | | |
| Peter & Marie Francis | Dan & Cathy Sarver | David & Wendy Graham | Lanny & Deena Morton |
| | | | |
| Angelika Maier | Anders Karlsson | Linda Proctor | Dave & Kim Rasmussen |
| | | | |
| Dennis Ligon | Gary Kurtz | Michelle Barnes | Jeff Hooks |
| | | | |
| Peter Maria Kriwetz | Mike Binder | Siti Fadzilah Binti Zakariah | Ingrid Riegler |
| | | | |
| Jeff Bedbury | Yvonne Reichmuth | Ken Stewart | Annie Black |
| | | | |
| Martha Diane Hayes | Edmund Schilly | Rich & Karen Rowe | Kelli McCamy |
| | | | |
| Chuck & Sally Wing | Karl Michael Pilsl | Peter Winkler | Maria Pfeifer |
Vemma Top Earners, the est. earnings are as follows:
[private_platinum]

[/private_platinum]