Visalus Review 2012
February 3, 2012
By Team Business For Home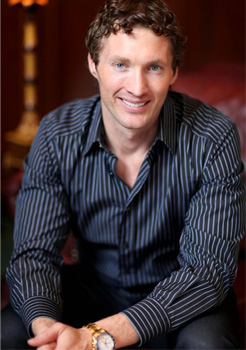 ViSalus The founders created ViSalus with a vision to combine passion for people with the principles of health and entrepreneurship. ViSalus is a community dedicated to making a positive impact on the life, health and prosperity of everyone we can reach. ViSalus is doing this by empowering and educating Customers and Distributors to help bring our cutting edge health and wellness innovations to the world.
As CEO, Ryan Blair has guided ViSalus to become one of the fastest growing companies in the United States. In August 2008 Ryan Blair led the union between ViSalus Sciences and Blyth Inc., a billion dollar company with nearly 20 years experience in the global direct selling industry. The Management Team consists of top executives from some of the leading companies in Direct Sales, Wellness, and Technology.
Sales at ViSalus increased $20.6 million or 157% from $13.1 million in fiscal 2010 to $33.7 million in fiscal 2011. This growth is a result of a 330% increase in distributors on a year-over-year basis. Sales revenue up to $234 million in fiscal 2012.
Products
Weight Management, Nutrition

ViSalus in 2012 is all about the ViSalus Body By Vi Challenge. It is an innovative solution to getting into better shape, no matter if you want to slim down, tone up or build muscle. Combining ViSalus life transforming products along with ViSalus online and offline support tools. ViSalus Body by Vi is a nutritional program with recipes, menu plans, exercise videos and programs, and online community support. If you'd rather not get weighed in public, eat expensive foods, or watch endless exercise videos that aren't targeted to your specific needs, then this is the program for you.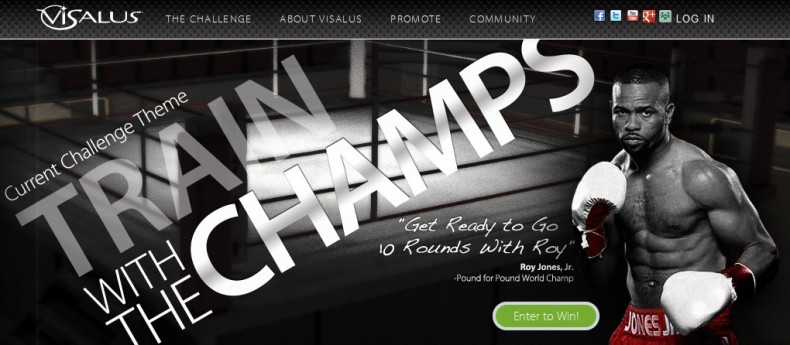 ViSalus is committed to offering the highest quality, cutting-edge health and wellness products, delivered with the assurance to uphold maximum safety and quality standards. ViSalus believes that science and research are the foundation on which they can satisfy consumers' needs for better nutrition. Comprehensive research and development is critical to the success of ViSalus products.
Top tier scientists are dedicated to creating innovative science-based nutraceuticals backed by rigorous research to ensure you get the greatest nutritional health and wellness benefits to fit your everyday lifestyle. With patent pending formulas in the Trim Slim Shape Program, ViSalus NEURO and Vi-PAK Anti-Aging & Energy supplements, ViSalus is committed helping you stay in peak condition with products based on superior science.

Visalus Compensation Plan
In order to earn income with ViSalus you must remain active. You do this by maintaining $125 Personal Qualification Volume (PQV) in Auto-Ship Sales or $200 PQV in Retail Sales per month. This can be a combination of personal product purchases and/or personal Customers.
The power of ViSalus is more than just the company behind it; it's the community of people within. Loyal Distributors are, and always will be, the most important component of the Community. Because they transform lives through the Body by Vi Challenge and bring the mission of Life, Health and Prosperity to the world, VisSalus is proud to reward them with a lucrative 21st century Compensation Program.
There are 8 ways to earn income with ViSalus:
Direct Sales & Personal Customer Commissions
First Order Bonus
Weekly Enroller's Pool
Fast Start Bonus
Team Commissions
BMW Bonus
Leadership Pool Bonus
Ambassador Star Bonus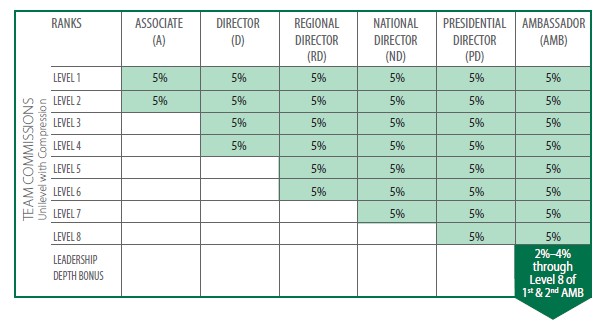 Visalus Corporate leadership
Executive team from left to right: Ryan Blair CEO, Blake Mallen Chief Marketing Officer, John Purdy President and Chief Operating Officer, Audrey Sommerfeld Senior Vice President of Marketing & Brand Development, John Tolmie Senior Vice President of Finance & Administration.

Additional Board Members from left to right: Robert B. Goergen Sr., Chairman of the Board and Chief Executive Officer, Blyth, Inc. Robert B. Goergen Jr. Vice President and President, Multichannel Group, Blyth, Inc. Todd A. Goergen Managing Partner, The Ropart Asset Management Funds, Nick Sarnicola Founder, Anne Butler President, PartyLite Worldwide, Inc.
Visalus (Myvi.net) Alexa Ratings, 1 months growth 24%. Worldwide rank 5,630
Myvi.net's three-month global Alexa traffic rank is 5,630. While about 77% of this site's visitors are in the US, where it is ranked #1,283, it is also popular in Canada, where it is ranked #685. Compared with internet averages, this site's users are disproportionately African American, and they are disproportionately women browsing from home who have no postgraduate education and have more children. Visitors to Myvi.net spend approximately 43 seconds on each pageview and a total of thirteen minutes on the site during each visit. It is particularly highly ranked in the cities of Houston (#308), West Palm Beach (#446), and Orlando (#521)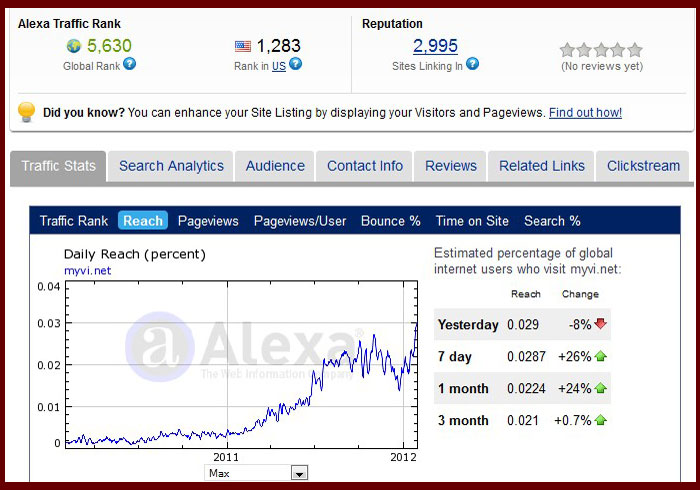 Visalus Top Producers:
[private_platinum]
| | | | |
| --- | --- | --- | --- |
| | | | |
| Kyle Pacetti | Jason O'Toole | Mike Craig | Tim and Holley Kirkland |
| | | | |
| Frank Varon and Lori Petrilli | Tara Wilson | Tanis MacDonald | Tony and Rhonda Lucero |
| | | | |
| Rachel Jackson | Aaron Fortner | Jason Silverthorn | Ron Pruett |
| | | | |
| Chad and Joni Robbins | Dale Peake | Tito Aleman | Rick and Elaine Lynas |
| | | | |
| Neil Bellville | Kevin & Stephanie Merriweather | Vince & Whitney Filippone | Jerry & Rhonda Flowers |
| | | | |
| Nick and Ashley Sarnicola | Elaine Lynas | Mike and Shirley Wrenn | Robyn Peake |
| | | | |
| Greg & Lisa Marie Carter | Cedrick Harris | Jeremy Gilchrist | Lori Parent |
| | | | |
| Freddy & Catherine Melero | Casey & Erin Baker | James Abbey | Thomas & Shellie Davidson |
| | | | |
| Evan & Ella Klassen | Melanie Milletics | Jim & Trish Howe | Jennifer Faulkner |
| | | | |
| Melisa & John Davenport | Brett & Jessica Boyer | Sheila Crane | Bill & Trish Courchaine |
| | | | |
| Jennifer May | Jennifer & Steve Morgan | Gretchen Coley | Pete Rosselli |
| | | | |
| Billie Lukas | Matthew Britt | Jason & Leigh Farrior | Matthew Jamieson |
| | | | |
| Ryan VanderPool | John Knox | Bill and Dee Brock IV | |
Visalus Top Earners – The est. earnings are as follows:
DISCLAIMER:
The information contained in this website is for general information purposes only. While we endeavour to keep the information up to date and correct, we make no representations or warranties of any kind, express or implied, about the completeness, accuracy, reliability, suitability or availability with respect to the website or the information, products, services, or related graphics contained on the website for any purpose. In no event will we be liable for any loss or damage including without limitation, indirect or consequential loss or damage, or any loss or damage whatsoever arising from loss of data or profits arising out of, or in connection with, the use of this website.
Through this website you are able to link to other websites which are not under the control of Business For Home. We have no control over the nature, content and availability of those sites. The inclusion of any links does not necessarily imply a recommendation or endorse the views expressed within them. Every effort is made to keep the website up and running smoothly. However, Business For Home takes no responsibility for, and will not be liable for, the website being temporarily unavailable due to technical issues beyond our control.
[/private_platinum]