Fred P. Stege Pre-Launches Origin Pure
March 18, 2012
By Team Business For Home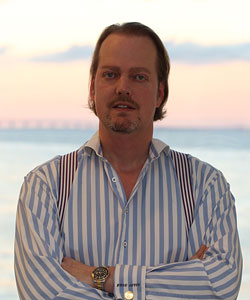 Below you'll find the press release we just received from ORIGIN PURE owner, President & CEO Fred P. Stege. (Photo)
Fred is a remarkable individual who, during his 20-year direct selling career, has not just positively impacted the industry with excellent innovations, but has also challenged the status quo of the industry globally by always being ahead of the curve.
He's a true entrepreneur and a millionaire creator. Fred has repeatedly demonstrated his commitment to the masses evident from the huge number of people who have benefited from his contributions.
Fred's strong leadership skills and his demonstrated ability to win, have earned him respect both as a distributor and at the corporate level. ORIGIN is fully funded by the owner and has no bank loan or venture capital commitments. In other words, ORIGIN has no financial obligations whatsoever and is completely self-funded.
This is something very rare in the industry, considering that ORIGIN will be launched with four major product lines. But this is undeniably the safest and the most sustainable way to build a business and I applaud Fred's commitment and conviction. The great Brian Tracy recently called Fred "one of the most effective marketers in the direct selling industry" and it looks like ORIGIN will be a force to reckon with.
I wish Fred all the best in his endeavor. – Ted Nuyten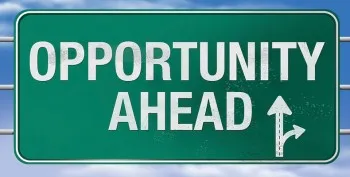 Cyprus / Europe – California / USA March 18, 2012
With great excitement we pre-launch ORIGIN PURE® [ORIGIN'] today.
ORIGIN's founder, President/CEO Fred P. Stege explains:
"I've been in product and software development for the direct selling industry for the last 10 years. As many know, this was interrupted for the last six years due to my affiliation as Chief Executive Officer with a US- based network marketing firm. The timing was just right for me to launch this venture. In fact, the timing was even better considering the state our industry is in. We at ORIGIN' believe there's much to be achieved in positioning a true direct selling – network marketing opportunity. The retail element in many companies has decreased. Many products which in our opinion are highly overpriced are entering the marketplace.
Most of these opportunities are designed solely for seasoned network marketers focused totally on recruiting which is fine but at At ORIGIN' we have developed an opportunity for a mass market with high-end but affordable products at very competitive prices. ORIGIN' now launches nutritional and skincare products of ultra premium quality, backed by scientific research. More products currently in the pipeline will soon be introduced.
ORIGIN' has pre-launched today simultaneously in the US (led by industry veteran David Armstrong) and Europe. We have thoroughly done our homework and have made significant investments to come up with market products strictly conforming to EU and US regulations and with the highest safety standards. ORIGIN' takes full responsibility of, and protects its independent distributors. Distributors are the most important asset of any direct selling company and they need to be protected by product and direct selling compliance.
ORIGIN' has created a universal opportunity for many markets. It will do great in the US and Western Europe. But we are really excited about markets such as Eastern Europe as we have balanced our opportunity and will introduce ultra premium product lines in 2012 at a pricing that would conform to the Eastern European market. I'm excited about what this pricing and positioning will create for these high potential markets. I've always loved working in that region, have established great relationships there, and now we will have the maximum potential to flood those markets.
ORIGIN's unique compensation plan, based on industry statistics and real life scenarios, is called "OS.1." This is a working plan; it does exactly what it should do – reward every action, get people in earnings fast, promote retention and reward its business builders and leadership. But the front-end is what I'm really excited about; the retail aspect is balanced.
Retail is the lifeblood of any direct selling company; one can only grow and sustain to a billion-dollar turnover if there's solid retail activity. For instance, on a product that we think will be a best seller, retail profits up to 87% are easily possible.
We're now translating all the brochures, websites, back offices etc. into many languages and expect to have that finished before Q3 this year. We will serve all EU markets and the US; preparations are made for Japan and later this year we will roll out into more Southern Europe markets. [Serbia, Montenegro, Croatia, Bosnia]. We expect to be in 52 markets within 90 days, all preperations have been made.
Distributors can expect two additional exciting, highly sellable, product lines in 2012 along with celebrity endorsements.
We are open for pre-launch registrations and we plan to ship out products this month.
With blessings and gratitude,
Fred P. Stege
President/CEO
ORIGIN PURE CORPORATION LIMITED – ORIGIN PURE, LLC.
ORIGIN's MISSION STATEMENT
"ORIGIN' brings together and empowers people throughout the world with ultra premium-quality products and the opportunity to reach their maximum potential for longevity, financial independence and lifestyle with a commitment to social responsibility and sustainable development."
About ORIGIN PURE CORPORATION LIMITED – ORIGIN PURE LLC.
ORIGIN' markets its tradition of ultra premium product innovation through its comprehensive anti-aging skincare, nutrition and weight management product portfolio, independent business opportunity and corporate social responsibility initiatives. The company's scientific leadership in both skin care and nutrition has positioned ORIGIN' as a premier anti-aging skincare and nutrition company. This is evidenced in its unique Formula ONE™ INTENSE and Formula ONE™ nutraceuticals, powered by science that addresses aging at its source. A global direct selling company, ORIGIN' operates in 34 markets worldwide since its inception in 2012.
More information is available at www.originpure.com
Corporate Headquarters:
EU: 27 Evagorou Avenue, 1066 Trypiotis, Nicosia, Cyprus.
USA 2255 CYPRESS PT, DISCOVERY BAY, CALIFORNIA 94505 USA