MonaVie Income Disclosure 2011 – 23% compared with 2009
March 8, 2012
By Team Business For Home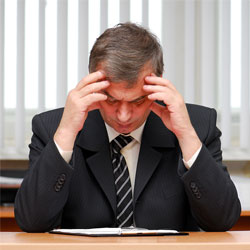 Monavie published recently it's income statistics for the period January 1, 2011 to December 30, 2011. The figures are including the cash values of jet credits, rank advancement bonuses, and distributor award trips.
It excludes retail customers, preferred customers, retailers, pre-enrollees, distributors who did not renew, and customers, retailers, or distributors whose relationships with MonaVie were revoked.
Between 2009 and 2011 the checks declined with approx. -23 %. Our estimate is that Monavie's sales revenue declined from $750 Million in 2008 to under $450 million in 2011. Growth most likely has been in the Non – USA markets.
The positive: $450 million revenue is a lot of Sales, and the lower ranks gained income.
A qualified distributor is defined as any person who:
Executed a MonaVie Distributor Application and Agreement

Has sponsored at least one person

Has received at least one non-retail bonus and

Has been active in any of the eight weeks preceding the bonus period
Below spreadsheet represents Monavie's Income disclosure for 2009 – 2010 – 2011
[private_platinum]
| Rank | Monavie Rank | Average Year 2009 | Average Year 2010 | Average Year 2011 | Difference | in % |
| --- | --- | --- | --- | --- | --- | --- |
| 1 | Distributor | $1,214 | $1,620 | $1,681 | $467 | 38.5% |
| 2 | Star | $1,817 | $2,180 | $2,134 | $317 | 17.4% |
| 3 | Star 500 | $3,947 | $3,980 | $4,092 | $145 | 3.7% |
| 4 | Star 1000 | $8,963 | $9,282 | $9,572 | $609 | 6.8% |
| 5 | Bronze Executive | $18,572 | $18,790 | $18,908 | $336 | 1.8% |
| 6 | Silver Executive | $29,310 | $29,735 | $30,231 | $921 | 3.1% |
| 7 | Gold Executive | $53,413 | $52,902 | $53,186 | -$227 | -0.4% |
| 8 | Ruby Executive | $104,759 | $107,330 | $104,508 | -$251 | -0.2% |
| 9 | Emerald Executive | $160,656 | $155,889 | $151,880 | -$8,776 | -5.5% |
| 10 | Diamond Executive | $201,987 | $230,882 | $244,690 | $42,703 | 21.1% |
| 11 | Blue Diamond Executive | $388,986 | $474,820 | $443,852 | $54,866 | 14.1% |
| 12 | Hawaiian Blue (Purple) Diamond Executive | $660,995 | $723,076 | $672,498 | $11,503 | 1.7% |
| 13 | Black Diamond Executive | $1,486,366 | $1,141,800 | $912,698 | -$573,668 | -38.6% |
| 14 | Royal Black Diamond Executive and above | $3,408,500 | $2,672,684 | $2,337,251 | -$1,071,249 | -31.4% |
| 15 | | | | | | |
| 16 | Total | $6,529,485 | $5,624,970 | $4,987,181 | -$1,542,304 | -23.6% |
[/private_platinum]