ACN -18,000 Reps On International Training Event In The USA
May 30, 2012
By Team Business For Home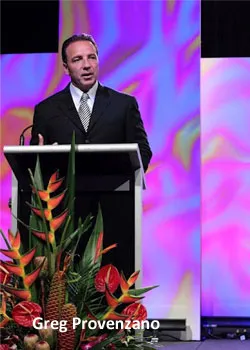 Many people flock to Los Angeles, California, to see the movie stars and the Hollywood sign and others come to the "City of Angels" in search of their own fame. But May 18-20, 2012, more than 18,000 ACN Independent Business Owners (IBOs) flooded the Los Angeles Convention Center for a different purpose: To be trained from the best-of-the-best in ACN on building their business and their success.
These IBOs joined ACN, the world's largest direct seller of telecommunications and essential services, for one of the company's weekend-long training events, which take place in cities throughout North America four times a year. During the weekend, IBOs received information on the ACN Opportunity and extensive training from the company's Co-Founders, top-producing leaders and motivational speakers, including a special keynote address from New York Times best-selling author and speaker Andy Andrews. For the individuals in attendance, and for IBOs throughout the 23 countries in which ACN operates, the company provides a home-based business opportunity where IBOs offer residential and business customers more options on the services they need and use every day.
While the event lasted only a single weekend, the intent was to leave a lasting impact. For IBOs, the event provided training and announcements to help build their business and fuel momentum in their organization far beyond the 3-day weekend. And for the city of Los Angeles, the lasting impact came in the form of giving back to the host city. At every International Training Event, ACN, through ACN Global Reach Charities, collects contributions from thousands of generous IBOs in attendance for Ronald McDonald House Charities. The company then matches the donations from the weekend dollar for dollar. During the LA event,
ACN collected donations for the Pasadena Ronald McDonald House and presented the chapter with a check for $89,351.18.
ACN's next International Training Event will take place in the company's hometown of Charlotte, NC, September 28-30, 2012. In addition to the training event and visiting the city's attractions, IBOs will have the chance to tour ACN's World Headquarters in Concord, NC.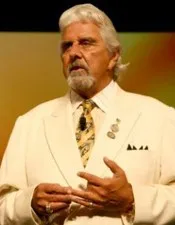 About ACN
Founded in 1993, ACN is the world's largest direct seller of telecommunications and essential services for residential and business customers. ACN provides the services people need and use every day including Home Phone Service, High Speed Internet, Wireless, Mobile Applications, Television, Home Security and Automation, Computer Support and Energy.
ACN operates in 23 countries with offices located throughout North America, Europe, Asia and the Pacific. For more information, visit https://www.myacn.com. For information on ACN's home-based business opportunity, visit https://www.acninc.com or https://www.acncanada.ca. For ACN's latest news updates, visit ACN on Facebook and Twitter.
About ACN Global Reach Charities, Inc.
Founded in 2011, ACN Global Reach Charities is a non-profit organization with the mission of expanding the charitable efforts initiated by ACN, Inc. by providing focused management and increased fundraising efforts. The non-profit continually seeks out new opportunities to work with charitable organizations and is devoted to making improvements on a local level. For more information on ACN Global Reach Charities, visit https://www.acncharity.com.