Talk Fusion Review 2012 Update
by Ted Nuyten on May 14, 2012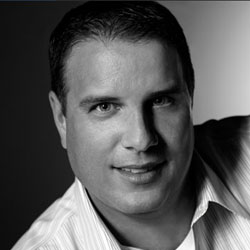 Talk Fusion is founded by Bob Reina. Bob began his relationship marketing career as a part-time income earner while working full time as a Police Officer. Graduated first in his police academy class, Bob holds a degree in Criminology from the University of South Florida. Starting in the US in 2007, the Video Email Product offering expanded into over 85 countries. Talk Fusion's story began with a vision for a revolutionary product and the determination to make it happen.
In 2004, Talk Fusion Founder & CEO, Bob Reina, wanted to email a 10-sec video to friends. America Online said it couldn't be done; Bob believed it could. With the help and expertise of an IT genius friend, together, they achieved the seemingly impossible and perfected the idea of putting videos into emails.
Starting in the US in 2007, the success of the crystal clear Video Email Product quickly spread around the world. Today, Talk Fusion continues to gain global momentum. The companyhas expanded into over 85 countries and become the 8th largest online video content provider in the world—surpassing known industry giants such as Yahoo, AOL, Viacom, CBS and MegaVideo. Talk Fusion is a member of the Direct Selling Association (DSA) and the Direct Selling Educational Institute (DSEI) in Dubai, an organization dedicated to enforcing ethical practices and professionalism in Direct Selling. Estimated Company revenue 2012:
The other part of this content is protected for Platinum members only, you need a SUBSCRIPTION.