Nu Skin Vietnam – Launches on Aug 10, 2012 – The 53rd Market
August 15, 2012
By Team Business For Home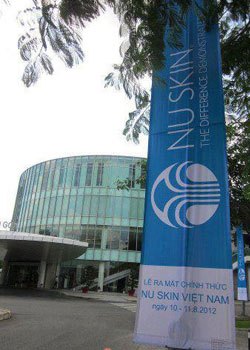 Nu Skin Enterprises is pleased to announce the commencement of operations in Vietnam on August 10, 2012. As the 53rd market in the Nu Skin family, it will be a great addition to Nu Skin's dynamic global business. Vietnam is a vibrant country with entrepreneurial people and a fast-growing direct sales environment.
It's important to recognize that Vietnam is a highly regulated market where the consequences of breaching laws and regulations can be severe. Direct foreign participation in direct selling is not allowed. To ensure compliance with local laws, we've had to adapt our approach to the market.
Foreign distributors cannot sponsor or sell product in Vietnam, but may conduct training meetings. Prior to conducting training events, foreign distributors must register the meeting plans and receive approval from Nu Skin Vietnam. Nu Skin Vietnam is legally required to attend all training meetings with participation of foreign distributors and will assign an employee to attend such events.
An opening event will be held August 10-11 at the SECC. Details will be provided on the website shortly. During these two days, we will accept Vietnam DA's and product orders. Distributors have the option to collect product packages at the local office or choose from several delivery options. Product package sales and distributor agreement submission will continue at the Nu Skin office, located at 201 Nam Ky Khoi Nghia Street, Ward 7, District 3, Ho Chi Minh City, starting on August 13th at 10a.m.