ZeekRewards Back In Business?
September 4, 2012
By Team Business For Home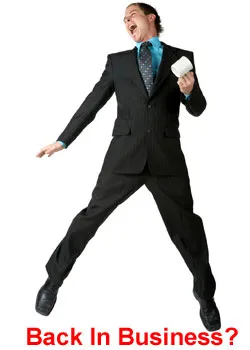 Every day I got numerous questions, WordPress and Facebook comments from people all over the world asking, begging, and believing ZeekRewards will be back in business.
Concerning the return of ZeekRewards, that is impossible as I do not think the USA government will re-open a Ponzi Scheme…. Rumors are only on Internet to drive you in a spin-off, to rip you off. I am afraid thousands will however fall into the trap.
ZeekRewards had $300+ million in cash, it was not necessary to close Zeek down
Within a couple of weeks, Zeek would have collapsed, and there was nothing to recover at all, some people will get their money back, allthough it will take years.
An other argument from Zeeklers as from JustBeenPaid, BannersBroker or whatever online money game- affiliates:
I got my money from opportunity XYZ, so it has to be a good opportunity!
In my opinion the I got my money argument is not very strong. In a Ponzi, people do get their money, the lucky first wave, however as new money has to be pumped into the system faster and faster it will finally collapse.
Are you the last duck in the row, or in the lucky first wave?
Why do you think in Online Money Games you are asked to leave your commission in your E-wallet / account? To give you more profit, or to expand the life time of the Ponzi?
As Albert Einstein said: Two things are infinite: the universe and human stupidity; and I'm not sure about the the universe.
One word of advice, if you do not care you are in a Ponzi, the best advice I can give you is to withdraw your commission as soon as possible… Never leave it in a virtual account, it is not safe there….