Eva and Attila Koros – MLM Top Leaders From Hungary
October 9, 2012
By Team Business For Home
Eva and Attila Koros, Top Leaders in Hungary, have build up a team of 250,000 members, 80% of their group is Hungarian and they have a large group in Slovakia as in Poland.
Hungary is a landlocked country in Central Europe. It is situated in the Carpathian Basin and is bordered by Slovakia to the north, Ukraine, and Romania to the east, Serbia, and Croatia to the south, Slovenia to the southwest and Austria to the west.
Hungary is considered to be the MLM port to Eastern Europe.
Hungaria is a strong Network Marketing country. Out of 10 million people estimated 400,000 reps are involved in MLM.
10 – 20 professional Network Marketing trainers are working on the Hungarian MLM market.
Eva Koros started her direct Selling career in Herbalife, Sunrider and Tahitian Noni and made the transition to SiteTalk in 2009.
Nowadays Eva and Attila Koros are Presidents in Social Network SiteTalk. Their group revenue has reached over Euro 10 million in their lesser leg.
The SiteTalk community has approximately 12-15 million registered users while OPN has approximately 300,000 activated profiles. OPN combines powerful business and social trends with a direct selling compensation plan.
The Koros favorite slogan? You Have To Pay The Price Once!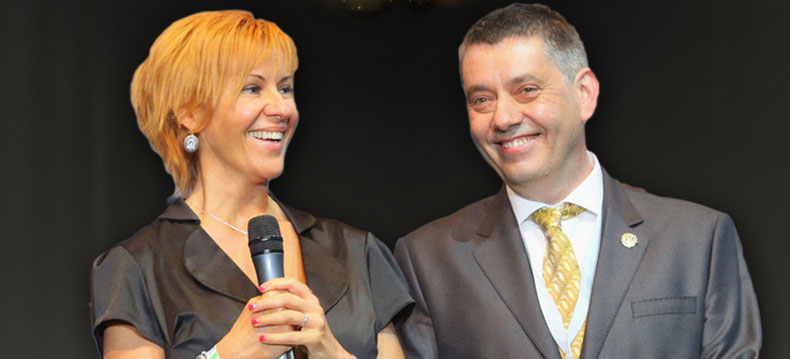 Contact Details: