MonaVie Statement on Arrest Black Diamond Sajeev Nair
October 11, 2012
By Team Business For Home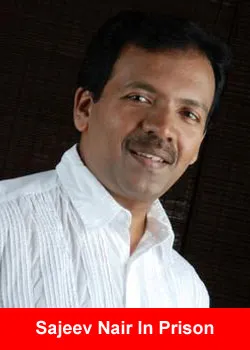 MonaVie official response on the arrest of Black Diamond Sajeev Nair
October 10, 2012
We appreciate the dedication and loyalty of our valued India distributors at this difficult time. We assure you that recent allegations in news reports about MonaVie are completely false and are without proof or substantiation. We are fully cooperating with law enforcement agencies to clear up the misunderstanding and ensure the safety of our distributors and employees.
From the moment we launched MonaVie in India, we have followed and complied with all guidelines to ensure satisfaction of local government laws and regulations for direct selling companies in India. Our desire is to create a fair and equitable opportunity for all distributors and we encourage all of our distributors to act ethically and to honour these laws as well as the company's Policies and Procedures. We are not aware of any action by the company or any of its distributors that has given any justification for the recent reactions from the police in India. We and many of our competitors have dealt with governmental authorities in India in the past as they jump to misinformed conclusions about the direct selling industry.
Misleading News Reports
One must pay Rs 4500.00 to join MonaVie. Customers get membership when they buy product.
Fact: There is NO enrollment fee, registration fee, membership fee, or renewal fee in MonaVie India. Customers who are buying our products for consumption do not need to become members. Distributors only need to furnish identification details to obtain membership. The purchase of any product or collection of membership fee does not exist as a precedent for enrollment in strict compliance to Section I (d) of the Guidelines.
Energy drinks cost Rs.2500. Some dailies state that the company sells energy juice and protein powder worth Rs.4200.00.
Fact: MonaVie EMV comes in a 250 ml can and costs Rs.220.00. RVL Protein Powder costs Rs. 1499.00.
The report that 'when an additional member is added to the network' the sponsor will get 600 rupees in some dailies is wrong.
Fact: With strict compliance to the Guidelines Section I subsection (e) of the GO MS 130, issued by the Kerala Guidelines there is NO payment for enrolling anyone at any stage or state at all in MonaVie India. Payouts are based on personal product sales and the product sales made by those in the organization you create.
Company has collected 11 or 11.79 crores from investors.
Fact: MonaVie is NOT an investment opportunity. We sell health and wellness products through direct sales—a person-to-person approach—and the full particulars of our sales are available within our sales tax department.
MonaVie's Positive Impact
While direct selling still remains a relatively new sector in India, it is growing at a fast pace. Globally, direct selling is a labor-intensive industry that has a positive socio-economic impact. We are thrilled to report that this is exactly what is happening as a result of MonaVie being in India. Recently, more than 18 distributorships from India attended MonaVie's Diamond Destination in beautiful Maui, Hawaii, a trip rewarded to those who work hard to build a legitimate MonaVie business and reach the rank of Diamond Executive.
Each of these distributors has benefitted greatly from MonaVie, which offers more than just a delicious, nutritional product, but also a pathway to success for all.
When you join the MonaVie team, you can experience:
Financial independence
Development of personal and business skills
Flexible working hours
Ability to save and care for your family
Greater self-esteem and confidence
In addition, MonaVie is currently looking to set up a local manufacturing facility in India that will create more jobs and boost the economy.
Giving Back to India
In India, MonaVie's MORE Project has teamed up with Rising Star, a boarding school outside of Chennai.
This project works with families who have leprosy. The organisation provides medical care and micro loans to adults to create dignity and an opportunity for health and income. The children are provided with an excellent education. The primary goal is to change a generation! These children are considered untouchable, but the hope is that through education they can enter into society with confidence and the ability to find meaningful jobs and careers.
We also give back to India in a variety of other ways. Recently, MonaVie employees donated half of their monthly salary and MonaVie ONE Oat Meals to families affected by the deadly floods in North India.
MonaVie is a legitimate, widely respected, and well-known company throughout the world. And we will continue forward with our mission of helping individuals and families achieve their goals and experience A More Meaningful Life.