Het Modale Inkomen Is Geen Vetpot…
November 26, 2012
By Team Business For Home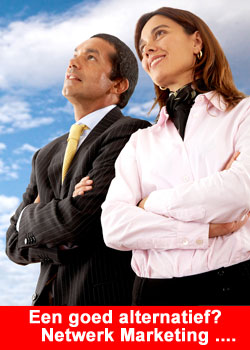 De gemiddelde Nederlander is gefixeerd op een baan en ziet een goed alternatief over het hoofd…
Het bruto modale inkomen voor 2012 is volgens het Centraal Plan Bureau circa € 33.000 per jaar, of € 2.750 bruto per maand.
Bij benadering hou je daar netto € 1.950 aan over en daar moet alles van betaald worden, huis, auto, eten, sport ect.
Volgens het Centraal Bureau Statistiek is dat het inkomen na een carrière van 10 jaar van bijvoorbeeld een goede journalist, leraar basisschool, Inkoper, administrateur, leraar voortgezet onderwijs, een assistent accountant of politie agent.
Geen vetpot daar de kosten van levensonderhoud zorgen dat er heel weinig overblijft om te sparen voor leuke zaken.
Op zijn best kom je met een modaal inkomen niet in de schulden… Een eigen bedrijf starten vergt vaak een investering van € 100.000 of meer en er is een groot nadeel; een heel klein gedeelte van de MKB ondernemers is succesvol, voor de meeste is het sappelen, 20% van de ondernemers ligt zelfs aan het infuus bij de banken.
De Nederlander is van ouds geconditioneerd om zich te richten op een baan, terwijl in het buitenland men er allang achter is dat een baantje je wel heel afhankelijk maakt. Enerzijds van de grillen van de economie, anderzijds van je manager…
Het opzetten van een MLM of Netwerk Marketing bedrijf is daarom een interessant alternatief voor ambitieuze mensen. Je kan meestal starten met een maandeliijkse investering vanaf € 100 – € 150 in producten / services en je hebt nauwelijks kosten. Je kan part-time starten met een paar uur per week naast je werk, en je risico is praktisch nihil, als je wil stoppen kan dat met 1 emailtje. Fiscaal heeft het opzetten van een MLM of Netwerk marketing bedrijf interessante voordelen.
Geen tijd?
Doe de TV uit, gemiddeld kijken wij 3 uur en 11 minuten per dag naar de tv (bron: Stichting Kijk Onderzoek) of ruim 21 uur per week.
In de USA, Canada en veel aziatische landen zijn ambiteuze mensen er al lang achter dat Netwerk Marketing en Multi Level Marketing een serieus alternatief / aanvullend is voor een carrière in het bedrijfsleven of bij de overheid.
Op deze website vind je honderden interviews met succesvolle MLM distributeurs. De vraag is niet of, maar wanneer de Nederlander er massaal achter komt dat MLM heel veel mogelijkheden biedt.
Het opzetten van een MLM organisatie gaat niet van zelf, je zal goede sociale en communicatieve vaardigheden moeten hebben of ontwikkelen, maar het is beslist de moeite. Een modaal inkomen is een mager vooruitzicht…
En voor degenen die niet goed geinformeerd zijn en denken dat MLM of het business model iets met pyramide verkoop te maken heeft (een hardnekkig misverstand), zie onderstaande plaatje. Diverse netwerk marketing bedrijven zijn beurs genoteerd o.a. in de USA, UK, Duitsland, en Azie.