Nerium International Review 2012
November 14, 2012
By Team Business For Home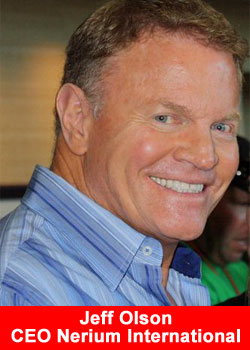 Nerium International is founded by the Olson family and Dennis Winsor and comprised of a broad team of experienced founders, executives, and home office support personnel that is passionate about empowering the Brand Partners success.
Jeff Olson, CEO has an industry-wide reputation of success and leadership. He has been a top distributor in several companies, building multimillion-dollar sales teams. He has been the CEO of two corporations, as well as the founder of The People's Network, a company that became one of the largest personal-development training organizations in the nation.
Jeff is consistently ranked as a top trainer in the industry and is the author of the best-selling book The Slight Edge. He is passionate about helping individuals achieve higher levels of financial freedom and personal excellence.
The Nerium leadership team has over 150 combined years of expertise in the relationship marketing industry. Because our founders have such vast knowledge in this space, they have only implemented the systems and practices into Nerium International that are proven to work best.
Nerium Products
During advanced research on the uses of the Nerium oleander plant, a n accidental discovery was made: the unique properties of Nerium oleander provided remarkable age-defying results when applied to the skin. This finding led to the creation of the NeriumAD skincare line.
NeriumAD Age-Defying Treatment was formulated after more than 10 years of scientific research and clinical testing by scientists and medical professionals for Nerium SkinCare. The safety of NAE-8, the Nerium oleander extract in NeriumAD, has been tested, documented, and confirmed throughout every phase of product testing. With the primary goal of product safety and qualify, Nerium SkinCare has taken great care with respect to the safety of their flagship product, NeriumAD.
Nerium Uni-Level Compensation Plan
The Nerium compensation plan is based upon an easily duplicated business model leveraging relationship marketing. An Uni-Level compensation plan that pays up to 8%, up to 10 generations deep, depending on your rank, on senior brand partner groups, fast start bonuses, 10% personal matching coaching bonuses, Lexus car, and other bonuses.
Even customers can get their product free for life, personally sponsor at least 3 Preferred Customers whose Auto-Delivery Order totals the same amount or more than your Auto-Delivery Order, and your next month's order is free. You can start your business for as little as $99.95 with the purchase of a Brand Partner Launch Kit.
Nerium Corporate Leadership
| | | | |
| --- | --- | --- | --- |
| | | | |
| Jeff Olson CEO | Renee Olson – Corporate Liason | Dennis Windsor President | Amber Olson Marketing Director |
| | | | |
| Trevor Scofield VP Int. Operations | Jeff Branch VP US Operations | Chelsea Hughes Sr Brand Manager | Connie Summitt Communication |
Nerium on Facebook 28,637 likes
Nerium Alexa Ranking: 29,791 and 54% 3 months growth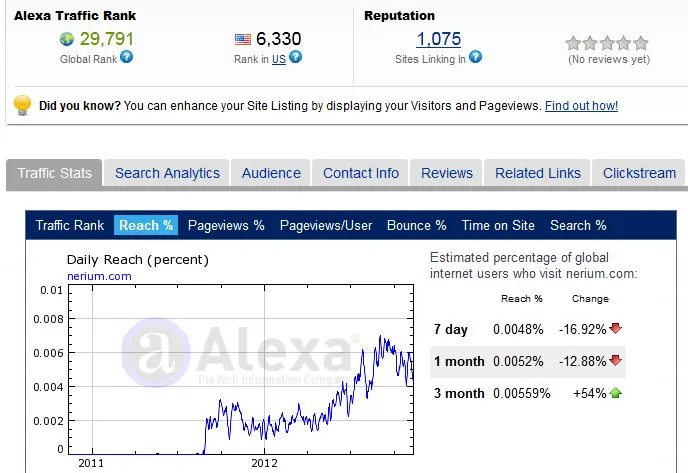 Nerium Top Producers
| | | | |
| --- | --- | --- | --- |
| | | | |
| Mark O. Smith | Silver Fisher | Darin Kidd | Paddy McCracken |
| | | | |
Nerium Top Earners est.earnings
[private_platinum]
[/private_platinum]