Empower Network Earnings Disclosed
January 29, 2013
By Team Business For Home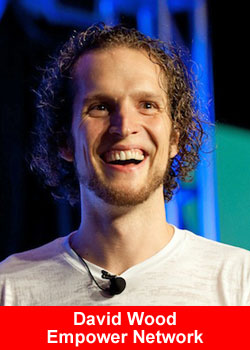 The Empower Network is founded by David Wood and David Sharpe and launched on October 31, 2011 and since it launched it has attracted over 73,000 paying members and paid out over $20+ million in commissions. (December 2012)
According to Alexa, Empowernetwork.com is already the 521 th largest global site (January 2013). Traffic rank in the USA 228. It attracts a lot of web traffic from New Zealand (Nr. 99), Australia (Nr. 112) and the South Africa (nr. 186) as per Januari 2013.
Essentially, it is a hosted platform for you to blog on, similar to WordPress.com or Hubpages.com. In fact it uses WordPress Multi User on the backend.
4,000 affiliates attended the Empower Network convention in Austin,Texas, USA, the place of yet another power packed, life changing event for Empower Network.
During the event, Empower Network disclosed the Top Earners (year to date):
Empower Network Disclaimer:
The amount of hours worked required to achieve the stated income varies by participant. The estimates provided above were the result of an informal sampling of Empower Network participants. Basically, it takes hard work to make substantial income in this business, and some people make no money at all.
The income statistics above are for all active affiliates world wide for the dates specified above, are based in US dollars, and updated daily. An 'active affiliate' is defined as someone who: 1) Has executed an affiliate application; 2) has qualified to earn commissions; 3) has received at least one direct commission in the last 30 days; 4) has either an approved merchant account, or integrated a payment method in the members area; and 5) has not been terminated, or chosen to discontinue for any reason.