LEO -Learn Earn Own- Hits Momentum
February 18, 2013
By Team Business For Home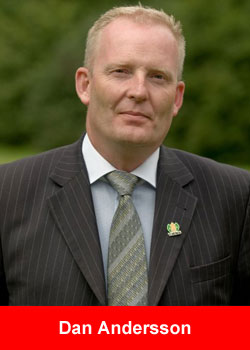 LEO (Learn Earn Own) markets its products through eLearning, eTutoring, Live Seminars and Technology Products platforms, to customers in Europe, Africa, Middle East, South Asia, and China initially.
Dan Andersson – CEO and co- founder has 23 years experience in the industry, having begun his working life as a carpenter. Together with his friend and partner Atif Kamran he launched LEO to be everything that he had learned and everything he had never found.
In the last ten years Dan Andersson has been worked from Vice-President to President of a Global MLM, and has now acheived his lifetime dream of forming his own Global MLM business. At the Launch event LEO had leaders representing 35 different countries, and for a company just launching, filled 2,500 seats.
Atif the co-founder has been responsible for a customer base in excess of 6 million in his last company, and has worked with Dan for nearly ten years.
LEO has offices in UK (Head Office), Dubai (Regional Head Office), and Hong Kong, and subsidiaries either already established, or well underway in another 10 countries. Leo has distributed many thousands of technology products including tablets PC's, and other electronic memory devices, incorporating e-learning products.
The company launched a fully fledged world class learning management system, 10 years in development with millions of pounds invested, offering courses from accounting to IT skills, including professional qualifications and market leading software.
https://www.youtube.com/watch?v=7mo-pu3RdCo&feature=player_embedded
LEO is probably one of the most transparent companies in the industry, publishing full corporate details on the website at
www.welcometoleo.com
, the company has one of the most robust corporate infrastructures especially when it comes to payments in and out, having multiple options for each country.
Dan Andersson:
"We are about helping you create your own business, about helping you become free. By helping you, we help your family, your community, and ultimately, your country. This is LEO's mission: Service to mankind through unleashing human potential."
LEO was designed from the base up to address the need for entrepreneurship, says Dan. Our business model is within the name itself, Learn Earn Own.
The majority of people want to work for themselves, but only a minority does. Why? Either because they lack information or knowledge, or lack courage or motivation, or finally, do not have the start-up seed-capital. Of the few who do launch a business, even fewer succeed. Our products teach people how to be a successful entrepreneur, the business model provides an earning platform, and, ultimately, we act as angel investors for the ideas that come out of our students.