Herbalife – 100 FTC Complaints
April 12, 2013
By Team Business For Home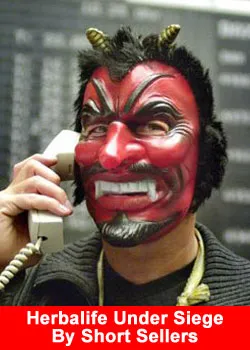 According to the New York Times, the FTC has released 100 complaints from people who paid money to companies that promoted work from home opportunities, only to discover later that they were being asked to join Herbalife's network and sell its products. The people then had trouble getting refunds.
The batch of complaints about Herbalife is the second this year that has been released and will add to questions about its business practices.
Entities that promote "work from home" opportunities could be a new source of scrutiny for Herbalife, the nutritional products company that has become the subject of a pitched battle on Wall Street.
The Federal Trade Commission has received scores of complaints from people who paid money to operations with names like Income At Home and Online Business Systems, according to materials the agency released under the Freedom of Information Act.
In many of the complaints, consumers who contacted such companies said they discovered at a later stage that they were being recruited to sell Herbalife products, an opportunity many did not wish to pursue.
"For a company of our size, we have had a relatively low number of complaints to the F.T.C," Julian Cacchioli, a company spokesman, said in an e-mail. He also stated that the work-at-home entities, "do not work on behalf of Herbalife and the practices are not condoned or encouraged by Herbalife.
Source: Herbalife Ties to 'Work From Home' Promoters May Draw New Scrutiny