Nature's Pearl – $1 Million In Monthly Revenue
May 10, 2013
By Team Business For Home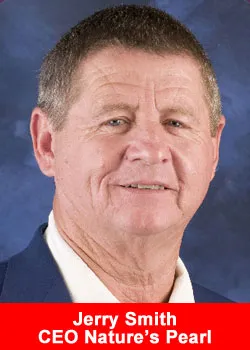 Nature's Pearl is owned by founder and CEO Jerry Smith, who is a pioneer in the bottled water industry, founding Le Bleu bottled water, a company he started in 1990.
The company has been in business for 7 years, but for the first few years the product was sold in stores. In the last 18 months, Jerry Smith hired master distributor Joe Land, former Amway Diamond and top rep with Univera and Qivana, dramatically overhauled the compensation plan in the middle of 2012, and most importantly, two clinical studies on the PRODUCT generated a tremendous amount of press for the company.
Nature's Pearl helds it's first International Convention in March, and in April 2013 – Nature's Pearl reached $1 million in monthly revenue.
The Alexa ranking jumped from 609,031 Global and 115,868 in the USA on March 11 of this year, to 453,588 Global and 80,578 in the USA today; in less than 2 months, an improvement of about 30%. Those numbers put the company at #98 on the Alexa top 100 list, and the company USA rank of 80,578 puts them ahead of about a fifth of the top 100. Also, the Facebook Likes is at 1,299.
A top producer is John Gordon Cini a 24-year veteran of the network marketing industry. John was with Nu Skin for 17 years (1989-2006), and his story was published in Mark Yarnell's book Your First Year in Network Marketing (page 75, Chapter 3, Dodging the Depression Torpedo).
John says: Nature's Pearl is essentially a new startup company, but they have the financial backing to run for years, and they've got a unique product that's unlike any other nutrition supplement on the market, because of the results from the 2 clinical studies conducted on the product. The third clinical on it began in 2012, and results from that will be released in 2014.

The clinical studies that have been conducted on the PRODUCT are what set Nature's Pearl apart from all other supplements on the market: You can see them at www.MuscadineHealthResearch.com, where there's a lot more conclusive research info, including these two quotes on the antioxidant power of the main ingredient in our supplement:

Brunswick Biomedical Laboratories of Wareham, Massachusetts stated in 2003 that Muscadine Grape Seed has the highest ORAC (Oxygen Radical Absorbing Capacity) of any natural substance they have yet to test.

The muscadine grape possesses one of the highest antioxidant levels among fruits; yet, the effect of this fruit on mammalian metabolic systems has not received significant attention. These results demonstrate that the muscadine grape skin powder possesses significant in vitro and in vivo anti-inflammatory properties.

We already have an impressive list of medical professionals who joined us – a short sample of them is on the company site, www.naturespearlproducts.com/the_experts.asp.