Vemma Recognized With 8 Awards In 2 Prestigious Competitions
May 19, 2013
By Team Business For Home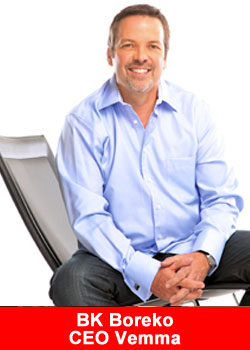 Vemma took top honors in several categories at the 2013 Communicator Awards and AMA Spectrum Awards competitions.
The award-winning Vemma Branding Team of creative, marketing, communications and web development professionals received additional accolades for their work recently with awards in competitions honoring excellence in marketing and communications.
The Communicator Awards is the leading international awards program honoring creative excellence for communication professionals. Founded by communication professionals over a decade ago, the Communicator Awards is an annual competition honoring the best in advertising, corporate communications, public relations and identity work for print, video, interactive and audio. This year's Communicator Awards received over 6,000 entries from companies and agencies of all sizes, making it one of the largest awards of its kind in the world.
Vemma was honored with the following awards:
Vemma Packaging Design in the Corporate Identity – Packaging Design Category (Gold Award of Excellence)
Vemma Bod-e Shake in the Corporate Identity – Packaging Design Category (Silver Award of Distinction)

Vemma Bod-e Shake Mailer in the Marketing/Promotion – Direct Mail Category (Silver Award of Distinction)

Driving Force video in the Online Video – Other Category (Silver Award of Distinction)
Vemma App in the Mobile Apps – Business Category (Silver Award of Distinction)
The Communicator Awards are judged and overseen by the International Academy of the Visual Arts (IAVA), a 600+ member organization of leading professionals from various disciplines of the visual arts dedicated to embracing progress and the evolving nature of traditional and interactive media. Current IAVA membership represents a Who's Who of acclaimed media, advertising and marketing firms, including AirType Studio, Condè Nast, Disney, Keller Crescent, Lockheed Martin, Monster.com, MTV, rabble+rouser, Time Inc., Tribal DDB, Yahoo! and many others.
The Spectrum Awards are hosted by American Marketing Association Phoenix and are attended by the city's top marketing professionals. The Spectrum Awards panel of judges consists of marketing industry experts hand-picked from across the country. Marketing campaigns were submitted by local companies and judged on a discerning point scale. Only those campaigns earning the highest level of points qualified for nominations in their respected categories. Finalists were announced in early May, and Vemma was nominated for every category entered.
Vemma was honored with the following awards:
Vemma Vice President of Marketing and Branding Mark Patterson commented, "The projects awarded in these competitions are the culmination of hours of work and an abundance of talent, and it is gratifying to see this work and talent celebrated by industry professionals on a local and national level."
About Vemma
Founded in 2004 by BK Boreyko, Vemma Nutrition Company is rapidly growing as one of the premier industry leaders specializing in premium liquid nutrition. Every week, thousands of people join the company's mission to make a positive difference in the lives of others through the sharing of the clinically studied Vemma formula.
The Vemma brands, including Verve®, a healthy energy drink, coupled with the company's rewarding business opportunity, help people to live a better quality of life, both physically and financially. Vemma is headquartered in Scottsdale, Arizona, and distributes its products through a global network of independent Brand Partners. For more information, please visit vemma.com.