ZeekRewards Victims – File Your Claim – Website Is Open!
May 16, 2013
By Team Business For Home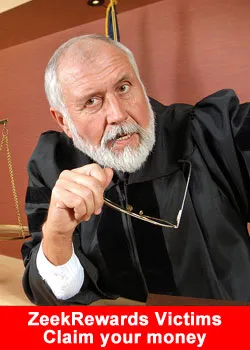 Kenneth Bell, the ZeekRewards receiver has opened a portal for ZeekRewards victims to fill a claim. According to the website:
Any entity or person (including, without limitation, persons, partnerships, corporations, joint ventures, estates, trusts, and governmental units) that believes that it holds a Claim* (each a Claimant) against Rex Venture Group, LLC d/b/a ZeekRewards.com and Zeekler.com (collectively ZeekRewards) should submit a Claim (a Claim) by completing the series of questions relating to its claim by following the links below (a Claim Form) if it would like to receive a distribution on account of its Claim.

All Claimants must submit a Claim Form to Kenneth D. Bell (the Receiver) on or before 11:59 p.m. prevailing Eastern Time on September 5, 2013, the deadline established by the District Court for the Western District of North Carolina (the Court) for the submission of all such Claims.

Failure to timely submit a Claim Form, submitting an incomplete Claim Form or submitting a Claim Form without supporting documentation may result in the complete disallowance of your Claim.

The Claim submitted on the Claim Form remains subject to a determination of the allowable amount, if any, of the asserted Claim. The requests for information on this Claim Form do not constitute and shall not be considered the basis for the determination of any Claim or distribution.

All affiliate Claimants (an Affiliate) who participated in ZeekRewards should submit a separate Claim for each ZeekRewards UserName that it registered and/or used in regard to ZeekRewards.com.

Points accumulated, awarded or otherwise held by Affiliates will not be considered in an Affiliate's Claim and should not be provided.