Jeunesse Global $20 Million In Sales In January 2013
June 1, 2013
By Team Business For Home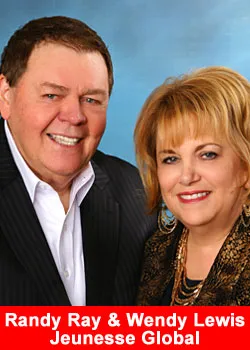 Jeunesse Global Selected as a Finalist for DSA's Rising Star Award
This May, Jeunesse was selected as a finalist for the Direct Selling Association's ETHOS Rising Star Award. This is a prestigious accolade that recognizes successful direct selling companies who have dedicated themselves to achieving high standards of excellence in business performance.
So far, Jeunesse® has paid out over $122.5 million in commissions. Sales are up 125% year-to-date. This past January alone, Jeunesse generated over $20 million in sales.
This award not only commends business capital: it celebrates spirit, dedication, and altruism. Winners of the DSA Rising Star Award have given to communities all over the world, and Jeunesse is no different. Jeunesse Kids is the official company sector that works directly with Global Village, a non-profit organization staffed completely by volunteers.
As a corporate advocate, Jeunesse Kids is in good company with champions like Muhammad Ali, Michael Jordan, and Buzz Aldrin, amongst others. Donations from Global Village partners go directly to people who are hungry and in immediate need. Because Global Village is established in dozens of countries, the infrastructure is already in place to fulfill those needs in the most efficient way possible.
The latest edition of DSA's Global 100 Special Report reports that in just one year, Jeunesse® has grown a monumental 94% in sales revenue. Of the top ten businesses recognized this period, Jeunesse® is the youngest company on the list after officially launching on September 9, 2009. The DSA's selection of Jeunesse® as a finalist for the Rising Star Award only marks the beginning of this company's many future accomplishments.
About Jeunesse Global
Jeunesse® is a leading network marketing company devoted to encouraging healthy and youthful living. Their research focuses on adult stem cell technology, telomere support, DNA repair, and nutrigenomics.
Products are made in the U.S.A. and are exclusively formulated for Jeunesse. With a multi-lingual customer service, back office support team, global enrollment system, and in-house programming already in place, the company is fully operational in 20 offices around the world. Its shipping paths extend to over 85 countries.
For more information, please visit www.jeunesseglobal.com. Jeunesse® and the Jeunesse® logo are registered trademarks of Jeunesse Global®, LLC in the U.S. and/or other countries.
SOURCE :Jeunesse Global, LLC