Global Wealth Trade Review 2013
August 17, 2013
By Team Business For Home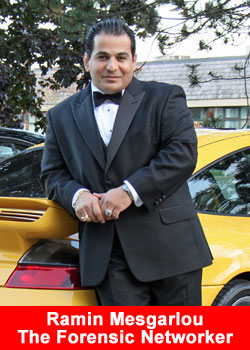 Global Wealth Trade Corporation (GWT Corp) is founded by Ramin Mesgarlou (photo), AKA The Forensic Networker and he sold it first distributorship in April 2005 from his home office in Ontario, Canada.
From these modest beginnings, the small jewelry company kept growing and gaining strength through an evolving product line and a parade of innovational triumphs unprecedented in the history of fine jewelry driven by lead designer Sanaz Hooman.
Due to its rapid growth, the company had to expand its head office five times between 2005 and 2010, finally relocating its world headquarters from Ottawa to Toronto in 2008.
The corporate website has a very elegant design, unrivalled in the Direct Selling world and is devided in a business section and a designer gallery for customers. GWT Corp is the only direct sales company to offer luxury commodities in a form of designer fine jewellery and goods. Annual estimated revenue $20+ million and 10,000+ consultants. 85% in Canada, Caribbean and Hong Kong. The company is open in 100+ countries as products are shipped from Canada and product compliance is not an issue.
The Feri Mosh Story
Global Wealth Trade Celebrities
GWT is working together with a large number of USA and Canadian celebrities to promote the FERI flagship brand.

Global Wealth Trade In The Press
FERI Designer Lines Fashion Show
The company is getting a lot of media attention

Global Wealth Trade FERI product line
Global Wealth Trade Compensation Plan
The binary compensation plan pays out up to 70% and there are 6 ways to earn. 3 are based upon ones activity and input, 2 are residual streams of income for generations and one is a life style change with free vacations, shopping sprees and luxury high end cars.The marketing plan is based on value for the end customer, with strong support for the GWT member.
Retail customers can order directly from the online galleries by using members' websites to access GWT's vast inventory of designer fine jewelry and other designer goods. The company prepares the jewelry and other designer goods, and ships them properly packaged directly to the end customer. Commissions and bonuses are paid weekly, on the company's own Visa Card with global acceptance.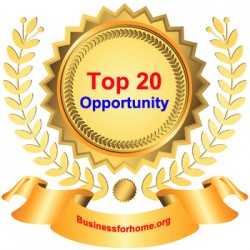 Consumable/low profits vs High Fashion/High profits, Benefit versus Value, which is better to promote in MLM in the 21st century? See Global Wealth Trade Founder Ramin Mesgarlou make a compelling case why Nutrition and Telecom is 20th century.
https://www.youtube.com/watch?v=gkU-fQUqYnQ
Social Media:
GWT Facebook Page has as of August 2013 4,144 likes and 503 Talking about or 12,1% activity level, which is high.
Global Wealth TradeTop Corporate Leadership
| | | | |
| --- | --- | --- | --- |
| | | | |
| Ramin Mesgarlou – CEO | Sanaz Hooman – VP Product Development | | Nenad Calma – CIO |
The corporate showroom in Toronto – Canada

Global Wealth TradeTop Producers
| | | | |
| --- | --- | --- | --- |
| | | | |
| Reza Mesgalou | Rene Liaw | Sean Haynes | Sherry Zhao |
| | | | |
| Lior Skaler | Tammy Fung | Robert Elsinga | Maria Ghaderi |
| | | | |
| Shaan Singh | Jennet Beaver | Chris Li | Tammy Turgeon |
| | | | |
| Terrace Ellis | Karen Henry | Carolyn Dickinson | Boris Gulka |
| | | | |
| Cathryn and Peter Nash | Junior Estoesta | Kevin Tetreault | Brian Arrindell |
| | | | |
| Vernisha Charles-Jones | Jonalyn Linatoc | Bryan Barry | Shanyra Richardson |
Global Wealth TradeTop Earners, the est. earnings are as follows:
[private_platinum]
Corporate address: Canada Office, 50 West Pearce St. Suite 200, Richmond Hill, Toronto, Ontario L4B 1C5, Canada, Tel: 905-482-3078, Fax: 905-482-3079
DISCLAIMER:
The information contained in this website is for general information purposes only. While we endeavour to keep the information up to date and correct, we make no representations or warranties of any kind, express or implied, about the completeness, accuracy, reliability, suitability or availability with respect to the website or the information, products, services, or related graphics contained on the website for any purpose. In no event will we be liable for any loss or damage including without limitation, indirect or consequential loss or damage, or any loss or damage whatsoever arising from loss of data or profits arising out of, or in connection with, the use of this website.
Through this website you are able to link to other websites which are not under the control of Business For Home. We have no control over the nature, content and availability of those sites. The inclusion of any links does not necessarily imply a recommendation or endorse the views expressed within them. Every effort is made to keep the website up and running smoothly. However, Business For Home takes no responsibility for, and will not be liable for, the website being temporarily unavailable due to technical issues beyond our control.
[/private_platinum]