Nick Sarnicola Explains ViSalus Growth Curve
August 13, 2013
By Team Business For Home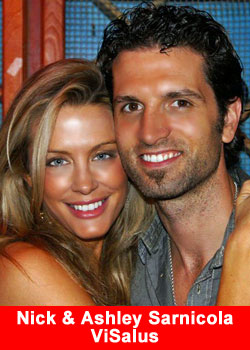 Watch ViSalus Co-Founder Nick Sarnicola explain the New Lifetime Challenge Bonus, the growth curve and Top MLM Company's Business Cycles (USANA, Avon, Nu Skin, Amway). Interesting facts and figures.
ViSalus is a healthy lifestyle company that is dedicated to Taking Weight Off The World™, One Person At A Time, 10 Lbs. At A Time.
Founded in 2005, ViSalus develops quality weight-management products and nutritional supplements that it markets and sells direct-to-consumers through an international sales force of independent promoters.
ViSalus markets its products in North America under the ViSalus® brand, and in the United Kingdom under the Vi™ brand through the Body By Vi Challenge™, which has helped millions of people lose millions of pounds.
ViSalus is headquartered in Los Angeles, California and Troy, Michigan and is majority-owned by Blyth, Inc. (NYSE: BTH).
Watch ViSalus Co-Founder Nick Sarnicola explain the New Lifetime Challenge Bonus. – See more at: https://thepowercouple.com/operation-repeat-new-lifetime-challenge-bonus/#sthash.WFaDSLtB.dpufWatch ViSalus Co-Founder Nick Sarnicola explain the New Lifetime Challenge Bonus. – See more at: https://thepowercouple.com/operation-repeat-new-lifetime-challenge-bonus/#sthash.WFaDSLtB.dpuf
Watch ViSalus Co-Founder Nick Sarnicola explain the New Lifetime Challenge Bonus. – See more at: https://thepowercouple.com/operation-repeat-new-lifetime-challenge-bonus/#sthash.WFaDSLtB.dpuf
Watch ViSalus Co-Founder Nick Sarnicola explain the New Lifetime Challenge Bonus. – See more at: https://thepowercouple.com/operation-repeat-new-lifetime-challenge-bonus/#sthash.WFaDSLtB.dpuf