TelexFREE Review 2013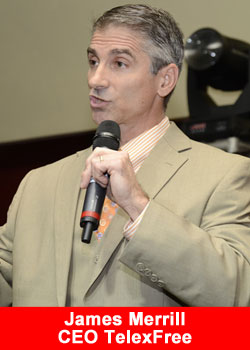 Telexfree is launched in Brazil in 2012. They have over 1 million customers and distributors, around 800,000 are in Brazil. USA est. 15,000 members as 10,000 in Europe. Alexa rating 1,063 worldwide and 101 in Brazil. Facebook Fanpage 320,000 likes and 35,000 "Talking about".
The founder/president of TelexFree is James Merrill. TelexFree Inc. is headquartered in Marlboro, Massachusetts USA in a shared leased building. TelexFree LLC in Las Vegas, Nevada.
It is an United States based company, with offices in Brazil. President of TelexFree is Carlos Wanzeler.
The other part of this content is protected for Platinum members only, you need a SUBSCRIPTION.