TelexFREE Review 2013
August 11, 2013
By Team Business For Home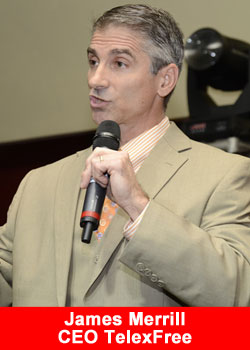 Telexfree is launched in Brazil in 2012. They have over 1 million customers and distributors, around 800,000 are in Brazil. USA est. 15,000 members as 10,000 in Europe. Alexa rating 1,063 worldwide and 101 in Brazil. Facebook Fanpage 320,000 likes and 35,000 Talking about.
The founder/president of TelexFree is James Merrill. TelexFree Inc. is headquartered in Marlboro, Massachusetts USA in a shared leased building. TelexFree LLC in Las Vegas, Nevada.
It is an United States based company, with offices in Brazil. President of TelexFree is Carlos Wanzeler.
[private_platinum]
Director of Marketing is Carlos Costa, MLM Attorney is Gerald Nehra. Both James Merill as Carlos Wanzeler do not seem to have a network marketing background.
Products
VOIP- Video calls – Advertisements
The primary product/service that is available is an app that allows you to call from any cell phone or land-line to any other cell or land-line and talk as much as you like for one flat rate – $49.90.
Membership U$50 (Partner) + ADCentral Kit U$289.00 (ADCentral + 10 accounts of 99Telexfree) = U$339.00 (Annual)
The promoter receives a 99Telexfree account for US$49.90 every week s/he posts 7 different ads at free ad websites on the Internet, Monday through Sunday. All in a fast, easy and standardized manner at a Telexfree virtual office.
Compensation Plan
TelexFree offer members the opportunity to earn an income via the publishing of unsolicited advertisements on the internet, the sale of the 99TelexFree communications plan and the recruitment of new TelexFree members.
AdCentral Commissions
Once a prospective member has paid TelexFree $299 they are then required to publish one pre-prepared advertisement a day to a "free ad site on (the) internet".
TelexFree do not state any further information, such as where the ads come from, who they are for or where specifically members will be publishing them.
If a member publishes one ad each day of the week, TelexFree claim a payout of $20 ($1040 annually).
One membership position in TelexFree is called an 'AdCentral', with each member able to have 5 membership accounts (called an "AdCentral Family Membership") for an annual cost of $1375.
These five memberships can be bought together in a lump sum or incrementally ($299 for the initial membership and then $269 for each of the four additional memberships allowed).
Pele Reis- TelexFree Check 3.1 million Brasilian Real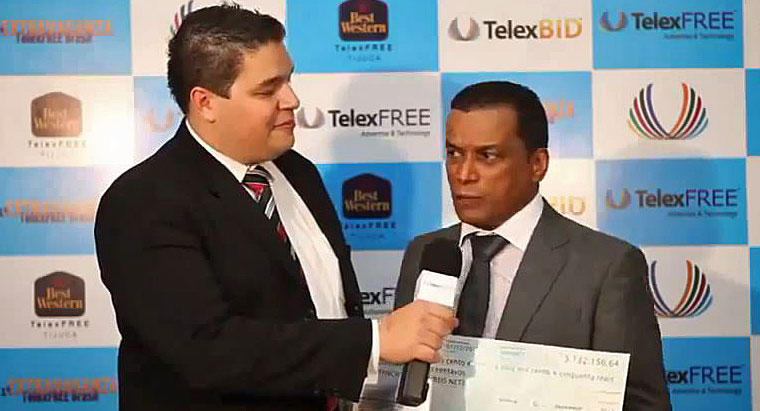 Recruitment Commissions
TelexFree pay members $20 per recruitment of a new member who purchases an AdCentral membership ($299) and $100 per recruitment of a new member who purchases an "AdCentral Family Membership" ($1375).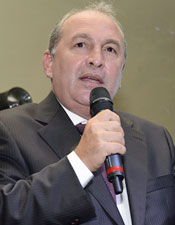 99TelexFree Commissions
99TelexFree is a communications plan offered by TelexFree that costs $49.99 a month.
Using a 5×5 matrix, TelexFree pay out a percentage commission on the sale of each 99TelexFree plan sold.
Binary Commissions
TelexFree use a binary compensation structure to pay out commissions on the recruitment of new members and their payment of membership fees.
Bonus Pool
If a TelexFree member manages to sell 22 AdCentral membership positions in 20 days of any given month, they are eligible for a share in a bonus pool which is made up of '1% of the company's business volume'.
https://www.youtube.com/watch?v=m0jcbr7ub6Q
Legal issues in Brasil
In June 2013 The court in Brasil (Acre) decided to block TelexFree payments, as well as the accession of new publishers to the system based on Pyramid allegations.. As of 12 August, it is not possible to sign up for TelexFree in Brasil, however other countries are open. TelexFree LLC is subject to the laws of the USA and the state of Nevada.
https://www.youtube.com/watch?v=bWgmnw9XrJI
TelexFree Top Earners
We have not been able to identy North American or European leaders, seems the Brazilian TelexFree members dominate the leaderboards.
https://www.youtube.com/watch?v=15yN2-F_hAk
Checks are between 1 – 3.1 million Brasilian Real which equals $450,000 – $1,360,000 USA dollar.
| | | | |
| --- | --- | --- | --- |
| | | | |
| Pele Reis | Misael Martins | Antonio Bezerrill | Dorain Da Silva Santos |
| | | | |
| Janio Ariel | Marcus Franca | Nestor de Souza | Valmir Pimenta |
Compensation plan break down by Behind MLM
[/private_platinum]