800 Boxes Filled With Food, Hygiene & Avon Products Given Away
September 19, 2013
By Tina Williams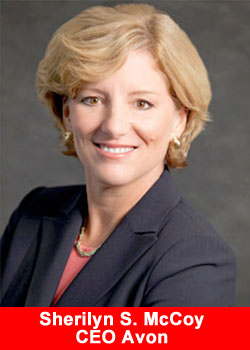 Avon, Feed the Children and Christ's Table helped out hundreds of needy Muskingum County families Tuesday afternoon. In the Secrest parking lot, families were given three boxes filled with food, hygiene products and Avon products to make their lives a little easier. Director of Customer Service for Avon Zanesville, Eric Lee says Avon strives to help the community in anyway possible.
We put in roll on deodorants as well as some jewelry for the ladies, said Lee. There could be toys for the kids, really it's fashion and home kind of ideas along with some beauty products as well.
Each family was required to bring a voucher, which were passed out at each of the 15 food pantries in Muskingum County. Executive Director of Christ's Table Keely Warden says hygiene products are always needed.
People can't purchase those with their SNAP, through the SNAP program and they're so expensive, said Warden. And those are the things that kind of get left by the wayside when we're working with these families.
The leftover boxes will go back to Christ's Table.
Source Whiznews