Nu Skin Macau Convention Expects 6,000 Participants
September 1, 2013
By Team Business For Home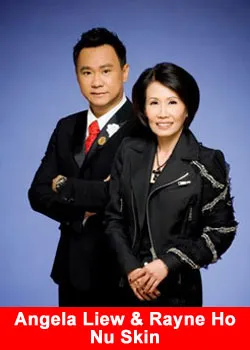 One of the world's leading direct-sales companies, Nu Skin rolls another events juggernaut into Asia as 6,000 participants prepare to gather for a three-day training event. Home of Top Earners Rayne Ho and Angela Liew.
The annual Greater China Nu Skin Academy returns to Macau for the third year in a row with business partners taking part in a series of morale-boosting activities, awards, speakers, workshops and teambuilding.
Sheraton Macau Hotel, Cotai Central – Macau's largest hotel – is the location for this year's academy, which takes place from September 16 and will bring participants from mainland China, Hong Kong and Taiwan.
Last year, the academy event drew 3,000 participants to Macau. The doubling in the number of attendees reflects Nu Skin's growth in the region and the record-breaking nature of business events organised by the United States-based marketing company.
At AsiaWorld-Expo in Hong Kong in July 2012, 20,000 Nu Skin sales delegates took part in the city's largest business event to date. The three-day Nu Skin Greater China Regional Convention also set a record for constructing the world's largest DNA chain model – a feat that was confirmed by the Guinness Book of Records.
The zeal for record-breaking achievement will continue in Macau as an attempt is made to have the 'most people sitting on one chair'. Organisers will be trying to break the world record set by 1,311 people in Onojo City, Fukuoka, Japan, in December 2012.
The Macau event will also feature a gala dinner at Sheraton Macau Hotel. Overall, the return of the academy and the 6,000-strong delegation represents a major coup for both Cotai Strip Macau and the Macau Government Tourist Office in attracting large-scale business events to the city.
Nu Skin Top Earners – The est. earnings are as follows:
[private_platinum]
[/private_platinum]