Nu Skin Obtains FDA Clearance of Facial Spa Device
September 26, 2013
By Team Business For Home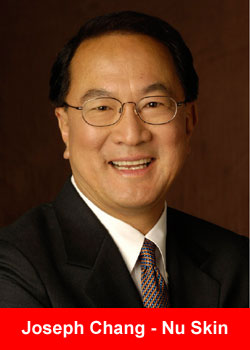 Nu Skin Enterprises, Inc. (NYSE: NUS) today announced that it has received FDA clearance to market a facial spa device for over-the-counter cosmetic use.
The company's 510(k) application was filed approximately one year ago. The company estimates that the facial spa will become available for sale some time during the first half of 2014.
We have seen great demand for our innovative spa products throughout the world which has helped us to become a global leader in the home-use skin care device market, said Joseph Chang, Ph.D., chief scientific officer. We are pleased that our U.S. sales leaders and consumers will be able to enjoy the benefits of this skin care device.
According to a 2012 Kline & Company report, the market for at-home skin care devices has enjoyed double-digit growth globally, with Nu Skin devices leading the way in Asia.
The report points to even greater opportunities for growth in the at-home skin care device market in the future.
About Nu Skin Enterprises, Inc.
Nu Skin Enterprises, Inc. demonstrates its tradition of innovation through its comprehensive anti-aging product portfolio, independent business opportunity and corporate social responsibility initiatives. The company's scientific leadership in both skin care and nutrition has established Nu Skin as a premier anti-aging company.
The company's anti-aging products feature the new ageLOC® suite of products including the ageLOC® R2 nutritional supplement, and ageLOC® Galvanic Body Spa™, as well as the ageLOC® Transformation daily skin care system. A global direct selling company, Nu Skin operates in 53 markets worldwide and is traded on the New York Stock Exchange under the symbol 'NUS'. More information is available at https://www.nuskin.com.