Dubli Adds Cashback Option And 8 New Languages
October 21, 2013
By Tina Williams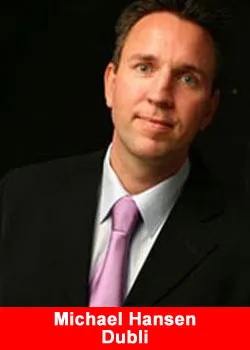 DubLi, Inc. a global marketing company that provides consumers around the world with a variety of innovative online shopping, travel and entertainment opportunities, today announced that it has launched a Global Cashback Toolbar as well as eight new languages to its DubLi.com portal.
The new Global Cashback Toolbar is a downloaded browser application that identifies a participating merchant in any one of DubLi's 10 online Shopping Malls, allowing consumers to see their DubLi Cashback instantly.
The DubLi Toolbar will appear when the consumer visits any merchant from any DubLi Shopping Mall, whether they are viewing from a browser or directly from a merchant website. The Toolbar enables customers to login with a single click to activate their Cashback.
The DubLi Global Cashback Toolbar is initially available for Google Chrome and will be rolled out to the other browsers over the next few months.
As part of its global expansion, the Company also announced today that it has launched its DubLi.com website in eight additional languages.
The new languages included in today's launch are Czech, Hungarian, French, Dutch, Kazakh, Slovenian, Italian, and Portuguese (Portugal/Brazil), bringing the total number of languages available on DubLi.com to 15, including its four English language sites in the US, UK, Australia and its Global Mall, German, Danish, Russian and Spanish.
Commenting on today's announcement, Michael Hansen, Founder, President and Chief Executive Officer, stated, Simultaneous to expanding our global footprint with DubLi's Cashback Shopping Malls, we have focused on enhancing the user experience and providing our valuable customers additional reasons to return to DubLi.com to shop.
The Global Cashback Toolbar is an important site enhancement and a result of these efforts. The new toolbar safeguards our customers from missing an opportunity to earn all their Cashback available by shopping through DubLi.
Mr. Hansen continued, The eight new languages provide greater exposure to new potential consumers around the world. The addition of the new languages is an integral part of our global expansion in our ongoing efforts to make DubLi.com accessible to all consumers regardless of their locale or language. We seek to provide customers on a global scale the ability to shop through all DubLi.com products.
About DubLi, Inc.:
DubLi provides Cashback rewards and value-based travel, shopping and entertainment portals to online customers all over the world through Dubli.com. DubLi is a consumer-focused company, where the customer's needs always come first.
At Dubli.com, we believe consumers shop at the same stores they shop normally, find the best deals and then earn Cashback with each purchase. DubLi features thousands of brand name stores and industry-leading travel companies from around the world. DubLi, Inc. also offers entrepreneurs the opportunity to create their own distributor organizations by joining DubLi Network.
The worldwide network of Business Associates who form DubLi Network, the sales and marketing engine for Dubli.com generates traffic to Dubli.com by using direct selling to market a variety of memberships and packages. DubLi Partner offers a co-branded version of its Dubli.com platform that gives participating organizations a professional, reliable web presence while providing access to DubLi's global online Cashback travel, shopping and entertainment site. DubLi is emerging as a leading provider of innovative travel, shopping, and entertainment solutions to consumers in more than 100 countries.
DubLi, Inc. was founded in 2003 and is headquartered in Boca Raton, Florida.