Empower Network Brings 2,000 Conference Attendees to Anaheim
October 8, 2013
By Team Business For Home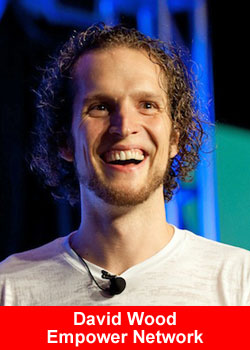 Software and affiliate marketing company Empower Network will bring 2,000 attendees and a projected local economic impact of more than $200,000 to Anaheim for its affiliate conference at the Anaheim Marriott, 700 W. Convention Way in Anaheim, on Oct. 11-13.
During the conference, Empower Network will unveil Blog Beast, its new blogging platform; make a $2,500 donation to local homelessness charity Orange County Community Services; recognize top affiliates who collectively earned more than $12 million in quarterly commissions and bonuses; and provide training for its affiliates.
The company invested more than $3.2 million in Blog Beast, its new blogging platform, which the company predicts will rival WordPress, TypePad and Tumblr, among other popular blogging systems.
"We're happy to have Empower Network in Anaheim," said Orange County Visitor and Convention Bureau Vice President of Communications Elaine Cali. "We're thrilled their company is going to be here. We expect things to be very positive for all of the attendees."
Choosing a homelessness charity to donate to is a personal decision of Empower Network's co-founders David Wood and David Sharpe, who were both homeless at different points in their lives. After living real-life rags-to-riches American dream stories, they now run a $60 million company, and the issue of homelessness still hits close to home.
The $2,500 donation to OC Community Services will aid Orange County area's fight to end homelessness. OC Community Services is an affiliate of 100,000 Homes, a national organization dedicated to finding permanent housing for 100,000 vulnerable and chronically homeless individuals and families. Empower Network announced a national partnership with 100,000 Homes earlier this year.
"We are ready to kick off the fourth quarter with a bang," said Empower Network President David Sharpe. "Anaheim – as well as our other three regional conferences – is a great way to launch our new blog and show the local communities that we care."
The Empower Network team has a track record of supporting worthy causes, especially those benefiting people and families in need.
Empower Network presented a $10,000 check to Denver's Road Home at its third-quarter conference in Denver. Before this donation, Empower Network raised $66,000 for Austin Habitat for Humanity and more than $30,000 for the American Red Cross in support of the Boston Marathon bombing victims.
Empower Network offers six unique business and marketing software products and tools, including its signature blogging system, video hosting, training and coaching packages for start-up, home-based, small and medium businesses.
Headquartered in St. Petersburg, Fla., David Wood and David Sharpe founded Empower Network in 2011 to empower small-business owners to make money online without dealing with the technical, marketing, payroll and overhead challenges that frustrate many entrepreneurs and small-business owners.
Empower Network's signature product is a viral blogging system geared toward helping its 38,000 affiliates and 80,000 members use the Internet to grow their businesses online, taking them from disenfranchisement to full self-empowerment through the use of blogs, direct sales and online marketing. Visit https://www.empowernetwork.com/teamtissa for more information.
Empower Network Top Earners est. income for 200+ distributors:
[private_platinum]
Empower Network Disclaimer:
The amount of time it takes to achieve the stated income varies by participant. The estimates provided above were the result of an informal sampling of Empower Network participants. Basically, it takes hard work to make substantial income in this business. The income statistics above are for all active affiliates world wide for the date specified above, are based in US dollars, and update daily.
An 'active affiliate' is defined as someone who: 1) Has executed an affiliate application; 2) has an active membership with a minimum of the Empower Network blogging platform; 3)has received at least one direct commission in the last 30 days; 4) has either an approved merchant account, or integrated a payment method in the members area; and 5) has not been terminated, or chosen to discontinue for any reason.
[/private_platinum]