Nu Skin Expects 30,000 New Distributors In Vietnam
October 1, 2013
By Team Business For Home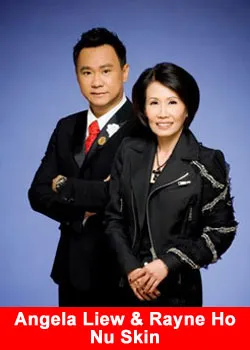 Although the direct-selling market in Vietnam remains new and government regulations remain strict, Nu Skin is set to expand its personal care branch network there after enjoying strong growth in its first year.
Pakapan Leevutinan, president of Nu Skin Enterprise Thailand and Vietnam, said yesterday that after launching in August last year, Nu Skin now runs two branches in Ho Chi Minh City and Hanoi. With its aggressive marketing strategy, Nu Skin expects to recruit almost 30,000 members this year and generate sales of Bt450 million. (USA $143 Million)
The company has targeted sales of Bt15 billion in the ASEAN market by 2015. Due to the strong response in the Vietnamese market in terms of memberships, the company now expects to meet the sales target early.
Nu Skin sells 40 products in the Vietnamese market. Skincare accounts for 70 per cent and supplementary foods the rest. In its skincare family, the ageLoc anti-ageing line is the biggest with 65 per cent of total sales.
Next year, Nu Skin plans to open a branch in Da Nang to drive sales up 10-20 per cent.
Although the Vietnamese are keen to earn a lot more money for a better quality of life, we have to enhance confidence in the direct-selling business as an opportunity to earn high income, she said.
Notably, eight members succeeded in achieving the sales quota for a blue diamond executive within only one year. It usually takes four to five years to attain the highest sales level.
According to Nu Skin's research, direct-selling in ASEAN is worth over Bt300 billion, with Malaysia the largest market followed by Thailand, Indonesia and the Philippines. Vietnam ranks as the 13th-largest population in the world with 90 million people. The direct-selling business in Vietnam last year grew by 12 per cent to Bt8.5 billion.
Vietnam's direct-selling industry has been expanding rapidly. It has 54 companies operating at present. Most of them are local firms and 16.7 per cent international brands.
Vietnam is 53rd among Nu Skin markets in the world and seventh in Asean, where there are three left – Laos, Cambodia and Myanmar.
As the ASEAN Economic Community looms in 2015, Nu Skin has prepared a strategic plan for the single market. Besides marketing campaigns, Nu Skin has held a meeting for executive members of Thailand and Vietnam to allow them to exchange ideas and experience on market trends, and enhance cooperation between the two operations.