USANA Announces Official Grand Opening Celebration In Colombia
October 7, 2013
By Team Business For Home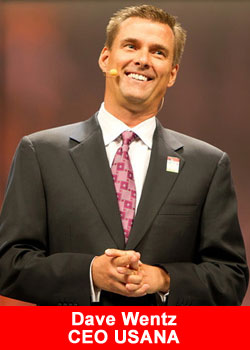 USANA Health Sciences Inc. (NYSE: USNA), a global nutritional company, celebrates the opening of its newest office in Bogota, Colombia.
A congratulatory event was held October 5, 2013 to commemorate USANA's 19th market worldwide. More than 2,000 attended the celebration.
Since opening our doors in July, we have already encountered great success in this strong South American region, said Carlo Ledezma, USANA's general director of Mexico. We thank our leaders in Mexico for the support they have provided, making this a smooth transition for us and our customers in this area.
Colombia has become a world leader in the direct selling industry and the people of the country are eager to improve health and lead a more active lifestyle. USANA's promise of Everything we do helps you love life and live it rings true for the hundreds of new distributors clamoring to get started with their own USANA businesses, filling the Bogota office to capacity each day.
The Colombian people have shown great enthusiasm for our products and have already expressed their deep commitment to the company, said Dave Wentz, USANA's chief executive officer. We are especially anxious to share our healthy lifestyle message and quality nutritionals to the people of this part of the world.
About USANA
Founded in 1992, USANA Health Sciences (NYSE: USNA) is a U.S.-based nutritional company that manufactures high-quality supplements and personal care, energy and weight-management products in its FDA-registered facility in Salt Lake City. USANA's products, used by more than 600 professional athletes, are developed by the company's award-winning team of scientists and sold directly to Preferred Customers and Associates in 19 international markets.
USANA has earned NSF Certified for Sport® certification for its SportsPak, Essentials™ (Chelated Mineral and Mega Antioxidant), Proflavanol® C100, Active Calcium™, Procosa® and BiOmega™ products. It has also earned NSF dietary supplement certification for its HealthPak™.
USANA Top Earners, the est. earnings are as follows: