Verve Leadership Academy Attracts Close To 3,500+ Young People
October 12, 2013
By Team Business For Home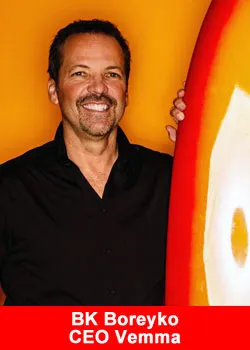 This Saturday 12 October, Vemma Nutrition Company, in conjunction with SUCCESS Magazine, is hosting a Verve Leadership Academy at the Greater Columbus Convention Center.
The event will feature power-talk leadership presentations from world-renowned keynote speakers as well as 14 top Vemma Brand Partners who are part of the company's Young People Revolution (#YPR).
The Columbus, Ohio event has sold out, and Vemma is expecting close to 3,500 attendees, which would make this the largest YPR event in the company's history.
Event keynote speakers include Gary Vaynerchuck, business owner, entrepreneur and best-selling author; Darren Hardy, publisher and editorial founder of SUCCESS Magazine; Joseph McClendon III, author, speaker and peak performance expert; and BK Boreyko, Vemma Founder and CEO.
The Verve Leadership Academy event will be broadcast live on vemma.com beginning at noon EDT to Brand Partners across the globe in English, French, Spanish, German and Chinese. A full replay of the stream will be available following the event and for the next 30 days. The company is using push notifications through its award-winning Vemma business app to promote the event to YPR members around the world.
BK Boreyko commented, "This Verve leadership series plays a critical role in developing Vemma's future leaders and superstars. The industry is talking about these young people and how this YPR movement is attracting the next generation of network marketers to this business model. I'm extremely proud of these kids, and when I watch them on a stage like this, I'm amazed how confident, polished and professional they've become."
Vemma recently announced a new college bonus option as part of its Platinum Club program for independent Brand Partners. Effective immediately, qualified Brand Partners can opt to receive a monthly bonus to help offset the cost of attending a college or university or to pay down student loan debt.
With student loan debt hitting the staggering $1.3 trillion mark, Vemma hopes to help aspiring students stay in school and avoid a mountain of post-college debt. Through the company's Platinum Club bonus program, qualifying Brand Partners can earn an additional $4,800 up to $9,600 per year to put toward college tuition, fees, books or student loan debt.*
For more information about the Platinum Club tuition payment option, watch BK Boreyko's blog post at https://vemma.wistia.com/medias/ds563e2aid.
About Vemma
Founded by BK Boreyko, Vemma Nutrition Company is rapidly growing as one of the premier wellness industry leaders specializing in premium liquid nutrition. Every week, thousands of customers and Brand Partners join the company's mission to make a positive difference in the lives of others.
The Vemma brands, including Verve — a healthy energy drink — coupled with the company's rewarding business opportunity, help people to live a better quality of life, both physically and financially. Vemma is headquartered in Scottsdale, Arizona, and distributes its products (which all contain the clinically studied Vemma formula) through a global network of independent Brand Partners. For more information, please visit vemma.com.
*Results not typical, your results may vary. The success or failure of each individual is dependent on their own efforts. The Company has generally expected results which can be obtained by visiting www.vemma.com.