How To Build A $100,000+ High Authority Website
November 7, 2013
By Tina Williams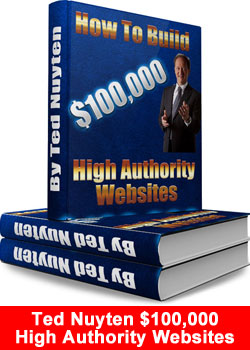 Ted Nuyten is founder of www.businessforhome.org
With 4 Million visitors per year, 41,000+ subscribers and 24,000+ Facebook likes the Nr. 1 High Authority website for Direct Selling!
Ted reveals his winning strategies, which were previous only available for the Top Companies and Top Earners in the Industry!
Ted says: I have spent years and ten thousands of $ dollars developing the Business For Home.org website, you can legally steal my knowledge for an affordable amount, and transition your website fast into a gold mine.
The information is disclosed in an easy to use 25+ pages Blue Print, which strategies and software you need to build a
$100,000+ website!
Special Introduction Offer!
From $297 for $97 only!
After you have paid with Paypal, you are redirected
to the registration form, then you can download the E-book