Nu Skin Rings The Opening Bell At New York Stock Exchange
November 18, 2013
By Tina Williams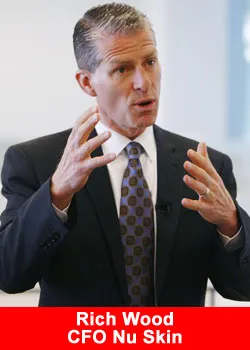 Executives and employees from Nu Skin Enterprises, Inc. will visit the New York Stock Exchange (NYSE) on Wednesday, Nov. 20, 2013 to celebrate the company's record growth. In honor of the occasion, Truman Hunt, president and chief executive officer of Nu Skin, will ring the NYSE Opening Bell.
Nu Skin has achieved record revenue this year, highlighted by the introduction of ageLOC TR90, our new weight management system, as well as strong growth in sales leaders and consumers and solid results in all of our regions, said Hunt. It's a privilege to celebrate these achievements with managers from around the world by ringing the bell at the New York Stock Exchange.
A live webcast of the Opening Bell will be available beginning at 9:30 a.m. EST
About Nu Skin Enterprises, Inc.
Nu Skin Enterprises, Inc. demonstrates its tradition of innovation through its comprehensive anti-aging product portfolio, independent business opportunity and corporate social responsibility initiatives. The company's scientific leadership in both skin care and nutrition has established Nu Skin as a premier anti-aging company. The company's anti-aging products feature the new ageLOC® suite of products including the ageLOC® R2 nutritional supplement, ageLOC® Galvanic Body Spa™, as well as the ageLOC® Transformation daily skin care system. A global direct selling company, Nu Skin operates in 53 markets worldwide and is traded on the New York Stock Exchange under the symbol NUS.