USANA Becomes Member Of U.K. Direct Selling Association
November 27, 2013
By Tina Williams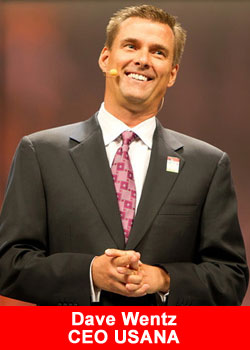 USANA announced today it has acquired full membership in the U.K. Direct Selling Association. The DSA represents the interests of businesses engaged in direct sales of consumer goods and is committed to guiding the direct selling industry.
The membership process required by the U.K. DSA is one of the most challenging vetting processes of any country-specific DSA I have ever encountered, says Kevin McMurray, USANA's deputy general counsel of international markets. It's not surprising they carry a very high degree of credibility in the direct selling industry.
The U.K. DSA carefully reviews every facet of each direct selling company's business model, including completing a thorough review of the company's business documentation, online ordering process and online marketing presence to ensure every element of the business complies with the U.K. laws and regulations.
USANA currently has DSA membership status in Australia, Canada, Hong Kong, Mexico, Malaysia, New Zealand, Singapore, France and the United States.
In 2012, USANA became one of 44 members that joined the DSA's Code of Ethics Communication initiative, which ensures that member companies will not make any statements or promises that may mislead either consumers or prospective sales people. The direct selling business model is sometimes misunderstood, said Dan Macuga, USANA chief communications officer. Through our participation in the DSA, we can help educate the public about direct selling, while holding ourselves and other multi-level marketing companies accountable to a high operating standard.
About USANA
Founded in 1992, USANA Health Sciences is a U.S.-based nutritional company that manufactures high-quality supplements and personal care and energy products in its FDA-registered facility in Salt Lake City. USANA's products are developed by the company's award-winning team of scientists and sold directly to Preferred Customers and Associates in 19 international markets. USANA has earned NSF Certified for Sport® certification for its SportsPak, Essentials™ (Chelated Mineral and Mega Antioxidant), Proflavanol® C100, Active Calcium™, Procosa® and BiOmega™ products. It has also earned NSF dietary supplement certification for its HealthPak™.